News
Andy Reid Taking Victory Lap in Restored 1928 Ford Model A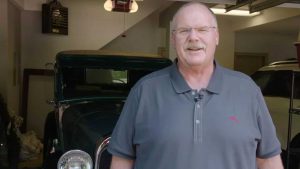 Andy Reid and the Kansas City Chiefs won the Super Bowl over the weekend, giving the coach his first ever victory in the big game.
And to celebrate, the seventh-winningest coach in NFL history very well might take a ride in his restored 1928 Ford Model A.
The car, according to CNBC, was passed down to the coach by his late father, Walter Reid, who purchased the vehicle in the 1940s for just $25.
The elder Reid drove the car for nearly five decades, while the coach himself frequently got behind the wheel when he was a teenager growing up in southern California.
While serving as an assistant coach for the Green Bay Packers in the 1990s, Reid had the car completely restored with the help of some friends working at Lambeau Field.
The coach spoke with Chiefs.com about the restoration. See the video here.
Read the full story from CNBC here.