News
Anderson Speedway Launches Non-Wing Pavement Sprint Car Series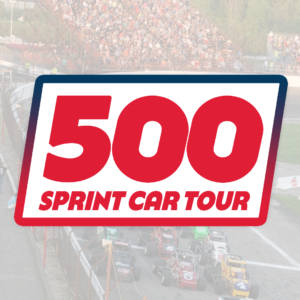 Anderson Speedway has formed a partnership with veteran sprint car promoter Tom Hartsell to launch the 500 Sprint Car Tour, officials from the Indiana short track announced. The 500 Sprint Car Tour will include 10 races in 2022. All events will feature non-wing pavement sprint cars.
Two Midwestern short tracks will be the primary hosts for the inaugural 500 Sprint Car Tour schedule, series officials said. Anderson Speedway and Lucas Oil Raceway, in Brownsburg, Indiana, will host three events each. Two races will take place at Berlin Raceway in Marne, Michigan, and two additional tracks will be announced in the coming weeks to complete the 10-race series schedule. Drivers on the tour will compete for a season championship. All races will be broadcast live by the tour's streaming partners.
The 500 Sprint Car Tour builds on the history and tradition of the Little 500 sprint car race, a 74-year-old, 500-lap spectacle, track officials said, with the goal beign to further strengthen pavement sprint car racing throughout the Midwest.
"The idea of starting a sprint car tour has been something we have considered for many years," explained Jared Owen, vice president of operations at Anderson Speedway. "Finally, everything aligned, and we felt the series would be a great accompaniment to Anderson Speedway and the Little 500. We are excited to see the continued growth of pavement sprint car racing in the Midwest and throughout the country."
The 500 Sprint Car Tour will be managed by the same team that runs the Little 500. Tom Hartsell joins the tour as an advisor, with more than 15 years of sprint car racing promotion experience. He will also serve as the public address announcer for the tour.