News
Anderson Composites Becomes Carbon Fiber Supplier for Ford Performance Parts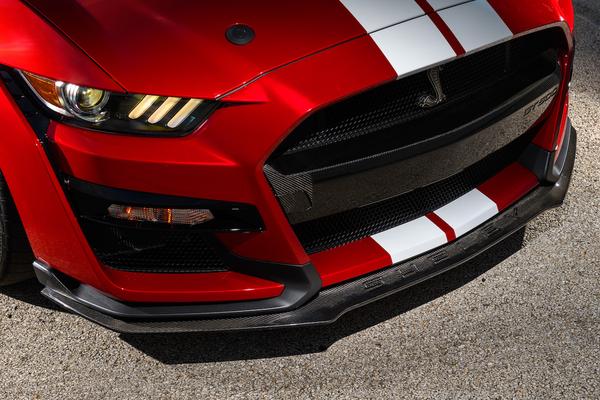 Anderson Composites has been named an official supplier for Ford Performance Parts for the exterior of the Mustang Shelby GT500, the company announced. Ford showcased the carbon fiber components at a GT500 track tour event that was held at Texas Motor Speedway in early 2021. These parts are the first aftermarket carbon fiber accessories to be offered by Ford Performance for the Mustang Shelby GT500, the company said.
"We are more than enthusiastic to work with Ford Performance and look forward to providing our composites expertise within the carbon fiber components marketplace," stated Zach Bohn, brand manager.
These carbon fiber components provide high strength and rigidity with the ability to endure high stresses of a road track or drag strip application, the company said. The total weight loss for these lightweight components is approximately 9 pounds from the stock parts, according to Anderson Composites. These four carbon fiber components are offered exclusively through Ford Performance and their dealers.
The new carbon fiber parts:
Hood vent and rain tray kit, M-16612-C20
Front chin splitter with belly pan, M-16601-MCF
Front bumper insert panel, M-17750-MCF
Rear decklid trim panel with snake emblem, M-16600-MCF
Anderson Composites also offers eight other carbon fiber components such as: hood, splitter wickers, rocker panels, rear spoiler and more for the 2020 – 2021 GT500.