News
AMSOIL to Sponsor Syracuse Nationals' Builders Block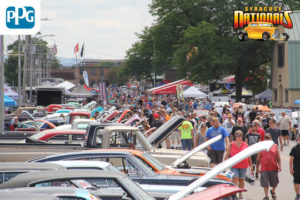 AMSOIL INC. is set to be a presenting sponsor for the Builder's Block at the PPG Syracuse Nationals.
The Builder's Block is a new feature created to feature top builders and key performance parts manufacturers in one concentrated area. Builder's Block also will feature vehicles from pro builders and emerging builders looking to make a name for themselves in the hot rod and restoration world.
PPG Syracus Nationals is set for July 20-22 at the New York State Fairgrounds in Syracuse, New York.
"An industry leading brand like AMSOIL is a natural fit for Builder's Block," said Rob O'Connor, event director. "AMSOIL is engrained in every aspect of the automotive world. Car enthusiasts know the quality and performance AMSOIL products represent. The builders displaying in the Builder's Block count on AMSOIL products to bring the engines and components to life and keep their creations running peak."
The 19th annual PPG Syracuse Nationals presented by Ford and Hot Wheels Car Care Products is the largest classic car show in the Northeast U.S.. Each year over 8,000 hot rods, 450 vendors, and 90,000 people representing 34 different states and six Canadian provinces come together to celebrate America's love affair with classic cars. To date the event has contributed over $1.2 million dollars to national and local charities.