News
AMSOIL to Present Pfaff Designs St. Ignace Cup at Car Show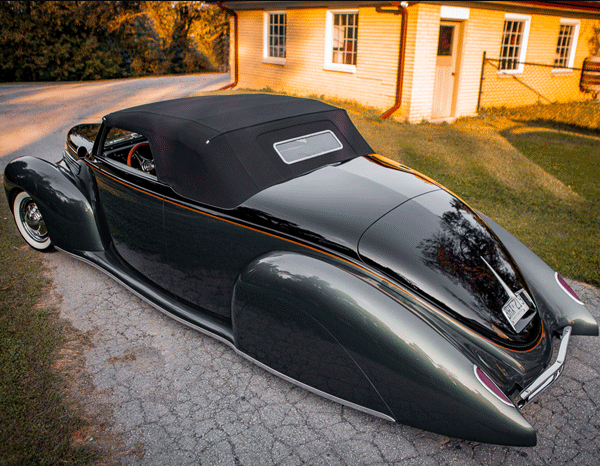 The 44th annual St. Ignace Car Show-set for June 27-30 in St. Ignace, Michigan-will feature a best of show award named after Pfaff Designs, a custom vehicle design business founded by Michigan native Murray Pfaff.  The Pfaff Designs St. Ignace Cup, will be presented by AMSOIL during the Sunday Winners Circle Awards ceremony. St. Ignace Car Show Weekend is recognized as one of Michigan's best all-make, all-model car shows.
"I want to help ensure that the St. Ignace Cup becomes a treasured award for automotive enthusiasts across the country for years to come," Pfaff said. "St. Ignace is the big show with small town charm. Showcasing beautiful vehicles downtown right on the shore of Lake Huron is a winning formula for exhibitors and spectators alike."
The Pfaff Designs St. Ignace Cup will pit 25-30 cars against one another before a judging panel narrows the field to the final six competing for the top prize. All types of vehicles can qualify. The final winner will be selected by majority vote of the final six participants and two St. Ignace judges to win the custom-designed cup and $5,000 grand prize. The remaining five participants will each receive $500 and plaque.
"AMSOIL enjoys supporting talented builders and automotive enthusiasts everywhere" said Patricia Stoll, AMSOIL events & trade shows manager. "AMSOIL is committed to product development and innovation that resonates with high performance cars and trucks."
Those interested in entering a car to compete for the Pfaff Designs St. Ignace Cup must send three to four quality photos-"including under hood, interior, trunk, and under car-to stingnacecup@stignace.com or by mail addressed to:
St. Ignace Visitors Bureau
6 Spring Street, Suite 100
St. Ignace, MI 49781