News
AMP Research Opens New Manufacturing Facility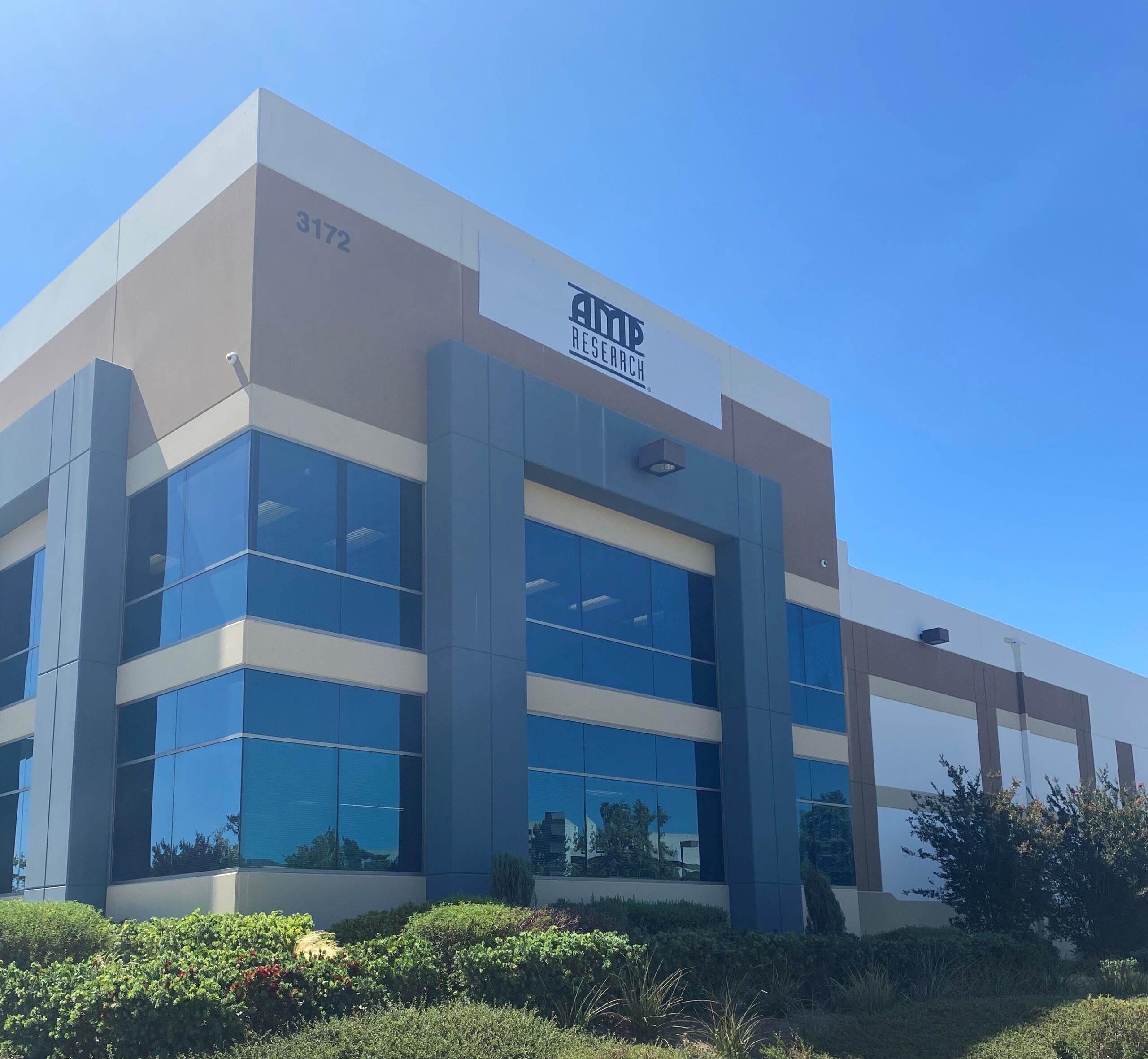 RealTruck has opened a new manufacturing facility in Brea, California, for its powered-step brand, AMP Research, the company announced.
RealTruck, formally Truck Hero, acquired Lund, Intl., the parent company of AMP Research, in 2019 and added the brand to its portfolio of 28 aftermarket accessories product lines.
"We are committed to making high quality, industry leading products to serve customer demand," said Tammy Gracek, chief operating officer of accessories at RealTruck. "We are so thrilled to have our new AMP facility where we can produce, house and ship products more effectively, due to the increased space. It is our goal to exceed customer demand and expectations every time they step into and out of their vehicle."
AMP Research currently produces running-boards, bed extenders and more. Some of AMP's most notable products on RealTruck.com are the BEDSTEP2, BEDXTENDER HD and the POWERSTEP.
The new 104,000 square foot facility features ceilings approximately 45 feet high, allowing isles to house 12 stacked pallets for product compared to eight in its previous complex. Prior to the new build, AMP Research ran out of two separate spaces in Tustin and Fullerton. The Brea facility houses all 150 employees and office spaces, including shipping and receiving. It also increased dock spaces from two to 10, the company said.
"We simply outgrew our previous facility to the point where production, shipping and the receiving areas were severely impacted due to the lack of space," said Richard Hamilton, vice president of operations at AMP. "At our previous facility, the shipping dock had such limited space that it caused semi-trucks to back up in our lot as they waited for a dock door. In some cases, the trucks had to wait out on the street. With our new facility, we can quickly get parts in and orders shipped out to our customers much more efficiently. It is great to have the whole team back under one roof, expand our production lines and increase capacity to serve our growing demand."