News
American Powertrain Now Offering Pfitzner Gear Upgrades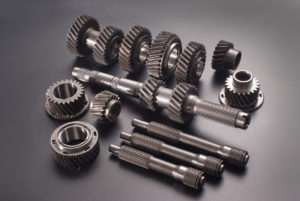 American Powertrain now offers Pfitzner Gear upgrades for TREMEC Magnum 6-speed transmissions, the company announced.
Made of motorsports grade billet steel, the Pfitzner Gear upgrade designed for Magnum 6-speeds incorporates a PPG synchro tooth design for fast engagement. The gear material is custom heat treated for optimal performance and torque capacity is unlimited for automotive use. Custom gear ratios are also available. The gear set also has quick change input shafts allowing you to swap between GM and Ford applications without costly gearbox tear down.
The Pfitzner Gear TREMEC 6-Speed Sequential Gear System is offered for TREMEC T56, TR-6060, Magnum and Magnum XL.