News
This is America's Top Searched Collector Car…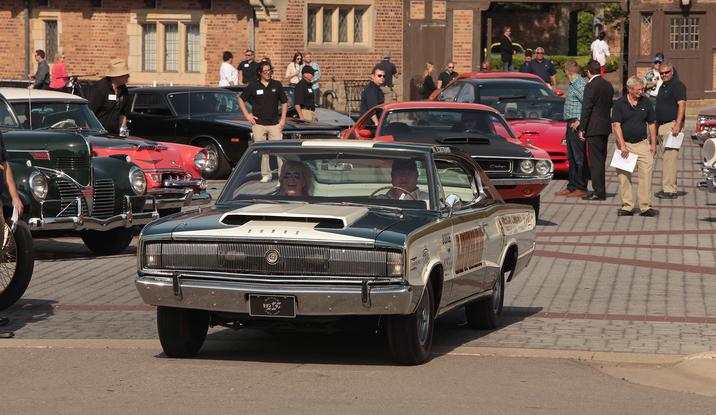 The Dodge Charger is America's most frequently searched collector car and ties with the Ford Mustang as the country's most popular muscle car, according to two new reports issued today by ClassicCars.com, the website for researching and purchasing classic automobiles and trucks.
The Dodge Charger burst onto the muscle car scene in 1966 and gained worldwide acclaim as the General Lee in the Dukes of Hazzard TV program. It also was Vin Diesel's signature ride in the Fast and Furious motion picture franchise.
The car ranked first in 13 U.S. states as the most searched collector car in a report covering searches for all collector car makes and models nationwide across ClassicCars.com. Data was collated from the website's extensive consumer search history, culled from over 3 million unique visitors per month and over 250,000 searches per day.
Ford Mustang finished second in the overall report, as most-searched in 10 states, while the Chevrolet Corvette took third place by leading searches in five states.
Chevrolet's Camaro ranked fourth, followed closely by its cousin, the Pontiac Firebird.
The lone European among a sea of domestics is the MGB, which was the classic of choice for Nebraskans. Also of note were Vermont, where the most-searched classic was the Oldsmobile 4-4-2, and Connecticut (the only state in 2017 to favor a European model, the Mercedes-Benz 250SE) where the most-searched vehicle was the 1949 Ford Custom.
Among brands, Chevrolet and Ford tied for the lead in all searches, each ranking first in 16 states. In addition to the Corvette and Camaro, Chevy's Impala, El Camino, Bel Air, Nova and Monte Carlo were also popular among site visitors. Joining the Mustang as Blue Oval favorites were the Fairlane, Custom, Model T and Bronco.
The new report represents a substantial change from last year's findings, with top-searched models repeating in only seven states. ClassicCars.com's 2017 report found the Mustang ranking first in 13 states, followed by the Chevrolet Impala (seven). Chevy's Camaro came in third with first place finishes in five states, followed by the Chevy Corvette, Dodge Charger and Ford Thunderbird each topping three states.
Muscle Cars
In anticipation of its July "Muscle Car Month" celebration, ClassicCars.com also compiled a searches-by-state report focusing on America's most enduring automotive icon, the muscle car. ClassicCars.com's new United States of Muscle Cars study reports a first place tie between the Dodge Charger and Ford Mustang, leading searches in 15 states each.
The Chevrolet Camaro took third place, topping searches in seven states, while the Pontiac Firebird and Chevy Impala tied for fourth, each leading three states.
Among brands, Dodge and Ford led all individual muscle car searches-by-state, with 16 each. Chevrolet led 14 states, placing third, while Pontiac landed the top spot in four states. Oldsmobile earned one first-place finish, as its 4-4-2 was most popular in Vermont.
"When we conducted this study last year, we were surprised by the diversity of the searches state-by-state. This year we were surprised by the amount of change in just one year," said Roger Falcione, president and CEO of ClassicCars.com. "Tastes evolve regionally, but the staples of the performance car market have remained constant, and that is why we believe values continue to be so strong for cars like the Charger and Mustang."
The newly released search reports come as ClassicCars.com continues to build its presence as the consummate online source offering the latest collector car news and information, data, insight and analysis, as well as an unparalleled selection of for-sale vehicles.