News
Alpine Electronics Now Shipping 12-Channel Sound Processor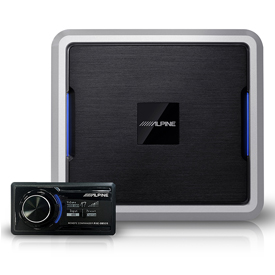 Alpine Electronics of America Inc. is now shipping the new PXE-0850S 12-channel sound processor with Bluetooth app control.
"The PXE-0850S processor allows for customization of a sound system even with today's factory head units," said Mike Anderson, vice president and general manager of the brand business unit for Alpine Electronics of America. "Users can tune their system wirelessly with a tablet or smartphone or through a PC, to create a sound stage that fits their listening preference."
The PXE-0850S overcomes inherent acoustical anomalies within vehicles to develop a well-balanced response and proper sound stage, according to Alpine. This versatile processor can be used with a factory head unit, Alpine head unit, or other aftermarket head unit for instant sound system improvement.
For additional information, visit alpine-usa.com.