News
Alpine Electronics Adds Three Brand Specialists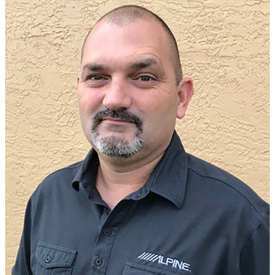 Alpine Electronics of America Inc. has hired three new brand specialists-Eric Brooks, Dan Greenwood, and Chris Reavis-for its aftermarket brand division. The new members are part of a team that will provide expanded field support for independent 12-volt retailers in the U.S.
Brooks has a long history in the 12-volt industry, having held an MECP Certification and spent many years representing Alpine as a sales rep for an independent rep firm. He will service all of Florida.
Greenwood has held positions at a large retailer and an independent specialist, and has much experience in installation and DSP tuning. He will cover Dallas and the surrounding areas. Reavis' background includes positions at a large retailer and independent specialist, and he has held MECP Master Certification and ASE A6 Certification. Reavis will be based in the Chicago market but will service Alpine retailers in the central U.S. states.
Combined, the three men have over 60 years of 12-volt experience among them.
Alpine also is looking to hire five additional brand specialists for the following markets: Southern California, Denver, Houston, New York City, and Baltimore/Washington D.C./Virginia areas. The Brand Specialists must have extensive knowledge of Alpine products and the 12-volt industry, and will work with sales reps to develop selling tactics, presentation materials, and technical assistance. Interested individuals are encouraged to refer to the job listing on alpine-usa.com and follow the instructions for submitting their employment information