News
Alpine Electronics Adds New Brand Specialists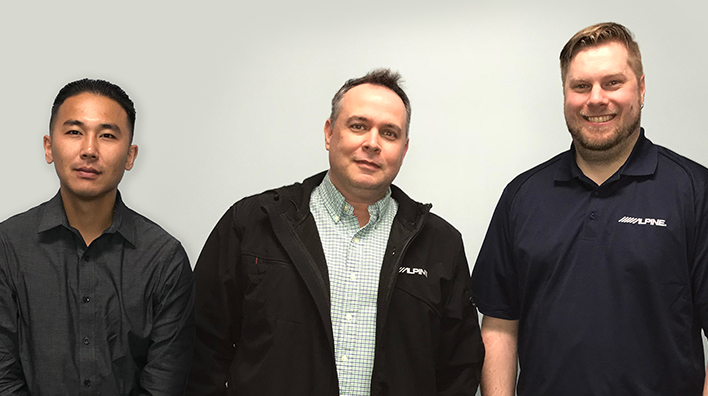 Alpine Electronics of America Inc. has hired three additional brand specialists for its brand (aftermarket) division. The company now has a total of six brand specialists who work alongside local sales reps to provide field support for independent 12-volt retailers.
Tory Sanders, Cory Stocklin, and Christopher Sinh are the newest Alpine team members.
Sanders has more than 25 years of experience in the 12-volt industry. He held positions including installer and retail owner and had a 15-year tenure representing Alpine as a sales rep for an independent rep firm. He will service Mississippi, Alabama, Georgia, Tennessee, North Carolina, and South Carolina.
Stocklin has been in the 12-volt industry for nearly 20 years and has held MECP master certification. His experience includes installation and fabrication, retail management, and positions at 12-volt manufacturer and wiring companies. Stocklin will cover Washington, Oregon, and parts of Northern California.
Sinh has 10 years of experience. He previously ran his own small business specializing in installation and custom fabrication, with a focus on DSP tuning. Sinh will service Southern California and parts of Nevada and Arizona.
Alpine has openings for four more brand specialists to service the Denver, Houston, New York Metro and Baltimore/Washington, D.C./Virginia areas. Interested individuals can view job listings on Alpine-usa.com for more information.