News
All Makes, Models & Years Now Welcome at ididit Car Show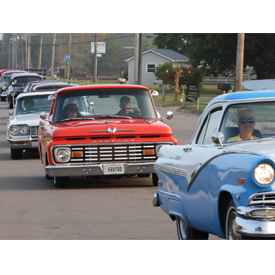 The Sept. 15 ididit Car Show & Open House is expected to be bigger as the company invites all show-worthy vehicles to its headquarters in Tecumseh, Michigan.
The event that has been an end-of-summer tradition dating back to 1991 previously showcased only hot rods, street rods, muscle cars, sports cars and trucks from model year 1985 and older.
"We are extremely excited to open up our annual car show to all of the great vehicles in Michigan and throughout the Great Lakes region, regardless of year, make or model," said Ted Keating of ididit. "We want everyone who loves beautiful cars and trucks to join us in celebrating the hot-rodding lifestyle."
Trophies for the event will be made in-house by ididit for the following eight categories:
1948-Older Street Rod
1949-'64 Car
1965-'79 Car
1980-Newer Car
1948-'66 Truck
1967-'87 Truck
1988-Newer Truck
Also new for the show this year will be a T-shirt design contest involving students from the graphic imaging classes at LISD Tech Center in Adrian, Michigan. Submissions will be posted on Facebook prior to the show, with the top vote-getter becoming the official T-shirt design for the event.
Registration is free. The deadline to register is Sept. 7.
Attendees are encouraged to bring canned goods for a food drive. The Lenawee Humane Society will raffle a custom golf cart featuring an ididit steering column.