News
All-Electric Supercar To Make Concours Debut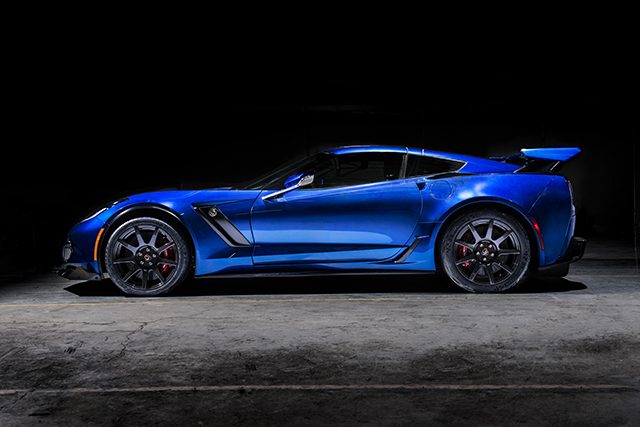 Genovation Cars Inc. has made plans to present the GXE electric supercar at the Amelia Island Concours d'Elegance March 9-11.
The GXE was first shown to media and the general public at the Consumer Electronics Show in Las Vegas followed by the Barrett-Jackson collector car auction in Scottsdale earlier this year.
"We wanted to hit the ground running at the start of the 2018 calendar year," said Andrew Saul, CEO of Genovation Cars Inc. "Our objective was to reach the broadest audience from both the tech world as well as the automotive collector car community with the presentation of our GXE."
Saul also credits company partners, Prefix Corp. and Stafl Systems, for their work in preparing the car for its world debut, as well as Brembo, Rinehart Motion Systems, AM Racing, Alcantara, Harman International, Carbon Revolution, Glenn L. Martin Wind Tunnel Facility at the University of Maryland, Transforged and Maryland Industrial Partnerships.
Designed, developed and produced in the USA, the Genovation GXE employs state-of-the-art batteries, inverters and electric twin-motors, producing more than 800 horsepower and more than 700 lb.-ft. of torque.
The GXE offers two transmission alternatives deploying power to the rear wheels. Buyers may choose between a seven-speed manual transmission with a conventional clutch pedal – an all-electric supercar category exclusive – and a paddle-shift automatic gearbox. Either transmission enables the GXE to achieve zero to 60 mph in fewer than three seconds and deliver a top speed in excess of 220 mph. In normal driving operation, the Genovation GXE delivers a range of more than 175 miles on a full battery charge, delivering on the design imperative of ultra-high performance and efficient daily-driver convenience.
"Presenting the GXE at both CES and Barrett-Jackson placed our product in front of audiences that appreciate high-tech and high-performance automobiles," said John Hill, director of sales & marketing for Genovation Cars. "We're looking forward to presenting the car at the Amelia Island Concours."
The Genovation GXE will be produced in a limited-edition run of 75 units, with initial customer deliveries scheduled in early 2019.