News
Alcantara Featured on Limited Edition Italian Sports Car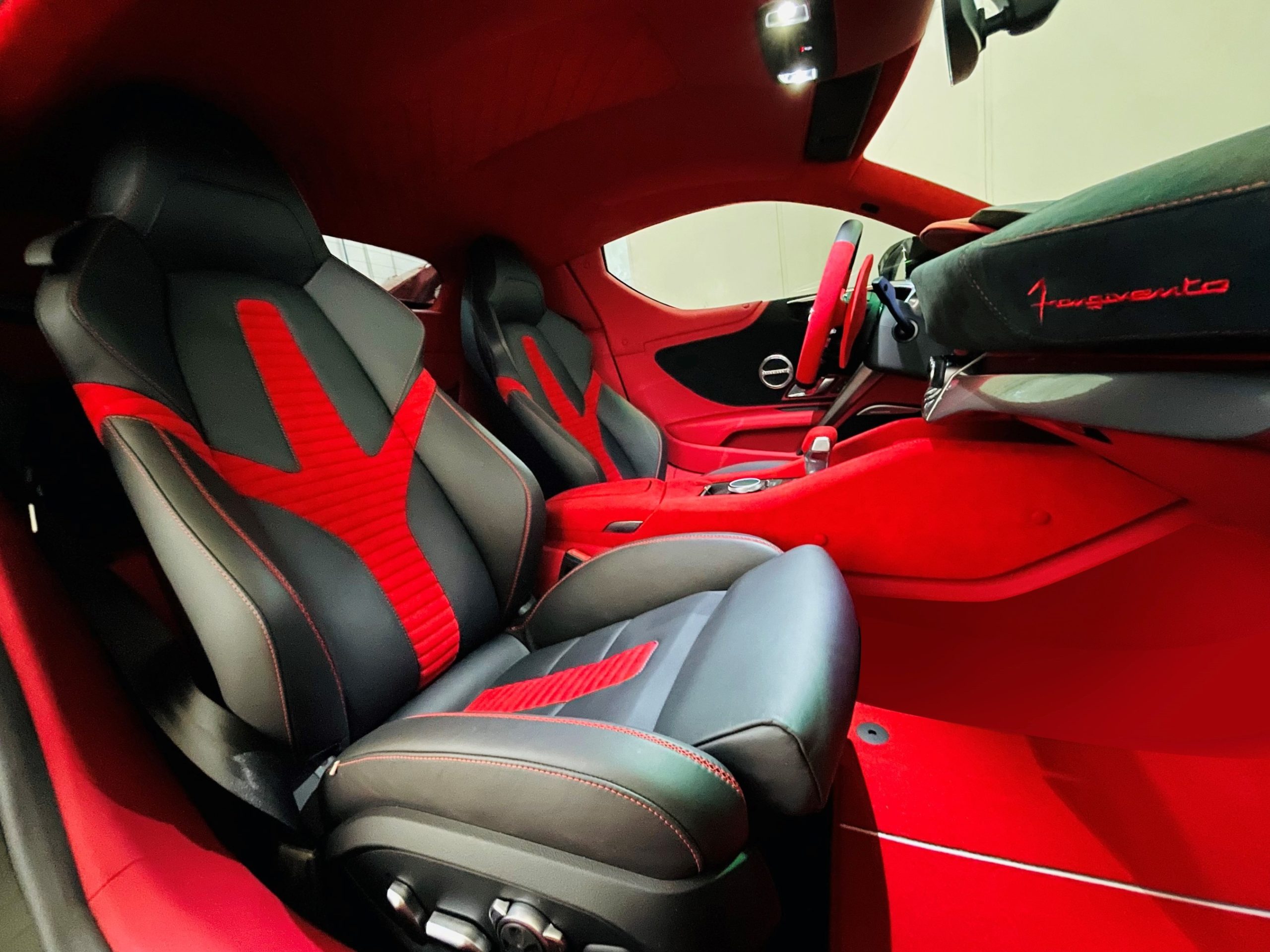 FV Frangivento has created a three-car limited-edition series of its recently introduced Sorpasso with an interior covered almost entirely in black and red Alcantara material, the company announced.
Designated as GT3 Group B models, the three cars were shown for the first time at the recent IAA auto show in Munich and dedicated for sale in the Middle East. The new Sorpasso models feature "Made in Italy" material from Alcantara throughout their interiors, including seating, steering wheels, dashboard and door panels.
Designed and engineered by Giorgio Pirolo and Paolo Mancini, the Sorpasso GT3 Group B cars are based on the GTXX version of the Sorpasso equipped with a supercharged engine and aggressive styling.
"We chose Alcantara to reinforce the concept of fine Italian craftsmanship that our sports cars offer," said Pirolo and Mancini, the two founders of FV Frangivento. "Every FV Frangivento has two customization programs, known as the Personal Program and Ego Program, with a huge choice of exclusive made-to-measure options, making every car unique to the customer.
"Our designers have chosen Alcantara specifically for the Sorpasso GT3 and GT65 to fully express the characteristics of sportiness and style, and to emphasize within the interior the qualities of the 880-horsepower twin-turbo V10 engine thanks to its grip," Pirolo and Mancini added.