News
Alabama Shop Builds NSRA's Street Rod Nationals Giveaway Car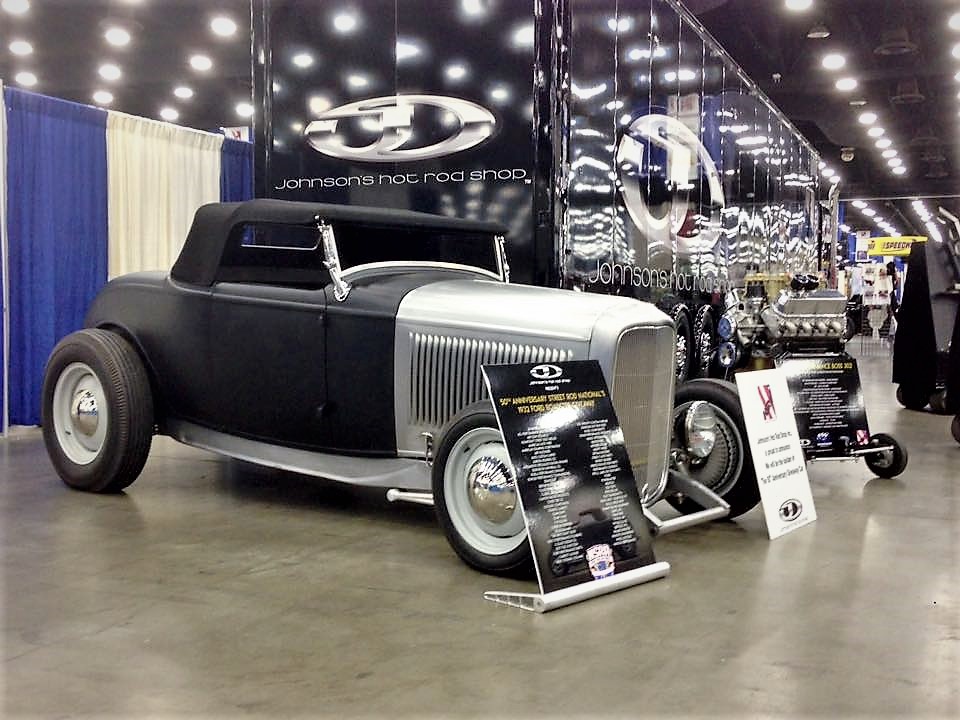 Gadsden, Alabama-based Johnson's Hot Rod Shop was named the builder of one of the two 2019 Street Rod Nationals giveaway cars. The giveaway will help celebrate NSRA's 50th Annual Street Rod Nationals.
The roadster project is being built on a timeless foundation of pushing traditional form with function. The project centers around a Johnson's Hot Rod Shop built '32 Ford chassis, '32 Ford Roadster steel body from Brookville Roadster, and a Boss 302 engine from Ford Performance Parts built by Automotive Specialists Racing Engines.
The roadster's line-up of parts features a number of Johnson's Hot Rod Shop signature line parts as well as product from many well-known name brands within the hot rod industry.
"One of the keys to making the giveaway project a success, is being able to work with the NSRA and all of our great product partners we work with on a daily basis on projects we have going in the shop, making the '32 into a hot rod I would like to have in my own garage," said Alan Johnson, owner of Johnson's Hot Rod Shop.
Automotive enthusiasts will be able to follow the build-up of the giveaway roadster project on the Johnson's Hot Rod Shop social media pages leading up to the 50th Annual Street Rod Nationals, set for Aug. 1-4, 2019.
The National Street Rod Association (NSRA) hosts a number of street rod, muscle car, and street machine events throughout the U.S. with an active membership reaching worldwide. Since 1970, the NSRA has been annually hosting vintage automobile events by bring automotive enthusiasts from all genres together for affordable family-oriented fun through the passion of the automobile.
For more information on Johnson's Hot Rod Shop, call 256-492-5989 or visit johnsonshotrodshop.com.