News
Akrapovič BMW M8 Gran Coupé (F93) Evolution Line Exhaust Now Available at Turn 14 Distribution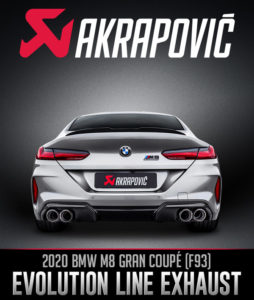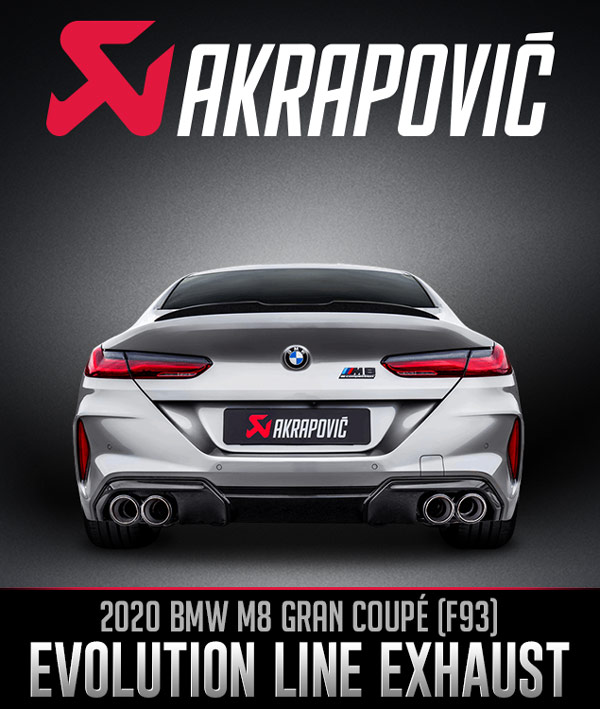 Akrapovič has released its BMW M8 Gran Coupé Evolution Line (Titanium) exhaust system, which can now be found at Turn 14 Distribution, the sole U.S. automotive distributor for Akrapovič.
The Evolution Line (Titanium) exhaust system is constructed from lightweight titanium alloys. Through testing and development, Akrapovič sound engineers have coaxed a deep, sporty, higher-frequency V8 sound from the car's turbo engine, the company says.
The full titanium exhaust system is finished with two sets of carbon fiber and titanium tailpipes coming from a central muffler layout, which features two valves, one located on either side of the muffler. The housings are cast in-house in the Akrapovič foundry, and there is a cast collector on the link pipe. The installation of this system provides 22.5 pounds of weight reduction when compared to the stock exhaust.
This plug-and-play exhaust system can be further regulated with the addition of the Akrapovič Sound Kit to control the valves in the exhaust and switch between the sound modes. Further visual enhancements are possible. Optional hand-made carbon fiber diffuser and mirror caps are available in matte and glossy finishes.
The system does not meet emission compliance requirements for street or highway use.