News
Air Design USA Releases New F-150 Lighting Instructions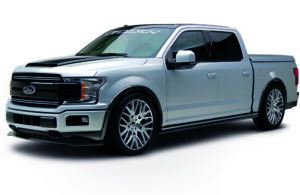 Air Design USA recently released updated instructions for 2018-up Ford F-150 DRL light installation.
"We identified that the previous DRL installation instructions weren't applicable to 2018-plus Ford F-150s and made changes accordingly," said Billy Longfellow, VP of design and engineering at Air Design USA. "These updated instructions will be included with purchased product going forward."
The Air Design USA division works in collaboration with its parent company in Mexico and exclusively distributes its product line through Keystone Automotive Operations Inc.