News
Aftermarket Companies Confirm SEMA Show Appearances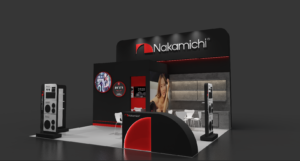 ZF Aftermarket and Nakamichi Mobile Audio will both be present at the upcoming SEMA Show, the companies confirmed in separate announcements earlier this week.
ZF Aftermarket will also be attending the AAPEX trade show, the company confirmed.
ZF Aftermarket will be onsite at both shows featuring new product launches under the TRW and WABCO brands and will provide technical trainings focused on education and solution for the workshop, the company said.
"Industry week has been an excellent opportunity for the aftermarket to present the latest technologies and innovative portfolios," company representatives said in a statement confirming its appearance. "ZF Aftermarket is eager for their in-person return to Las Vegas to connect with customers, engage with newcomers, and most of all, show their endless support of the automotive industry."
Nakamichi will also be exhibiting at the SEMA Show to showcase new products, in addition to hosting a dealer meeting on Mon., Nov. 1.
Nakamichi National Sales Manager Robin McNeal will be joined by staff from Diplomat Trading, the company said, to meet with new and prospective customers.
"SEMA is branding the 2021 show 'Reconnect' and we are looking forward to doing exactly that," said McNeal.