News
Aeromotive Partners with Kahn Media
Kahn Media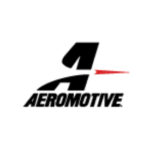 has been selected as the Agency of Record for Aeromotive, developer of high-performance fuel system technology, specializing in fuel systems for high-performance street vehicles, race cars, off-road and marine equipment headquartered in Lenexa, Kansas.
Celebrating 25 years in business, Aeromotive is looking to reinforce its consumer and business-to-business marketing efforts by utilizing Kahn Media's full suite of services.
"We pride ourselves on being innovative and at the forefront of fuel system technology and we want our marketing efforts to match," said Johnson Barrick, sales and marketing manager of Aeromotive, Inc. "We look forward to working with Kahn Media to expand the Aeromotive brand. Kahn Media has an excellent track record for delivering real results that have helped its clients increase sales and market share in their spaces, making this partnership exciting for both parties."
Kahn Media will handle public relations, digital and content marketing, social media management, influencer outreach and event marketing support as well as assisting with creative services. The partnership allows for Aeromotive, Inc. to utilize Kahn Media's extensive network of resources and in-house experts to provide support and connect Aeromotive directly to its target markets with cohesive brand messaging.
"Aeromotive has been a staple within the performance aftermarket and racing industries for more than two decades," said Dan Kahn, president and CEO of Kahn Media. "We've long been fans of Aeromotive's high-quality products as well as their commitment to American manufacturing and we are thrilled to be able to work with Johnsonand his dedicated, passionate and knowledgeable team."