News
AddArmor Turns Hennessey VelociRaptor into Mobile Safe Room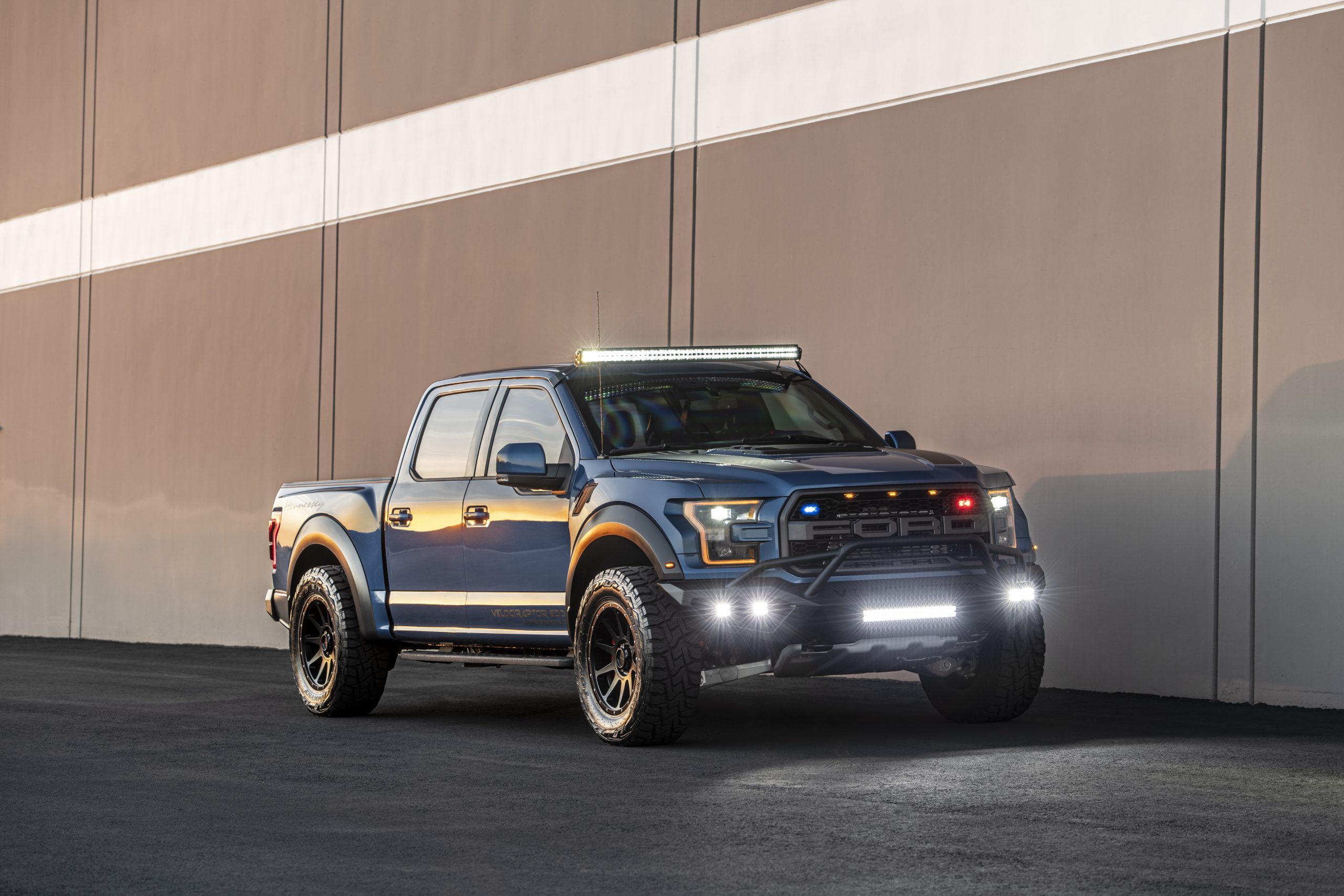 Founded by special operations and law-enforcement veterans, AddArmor specializes in turning work, family and new vehicles of all kinds and price points into mobile safe-rooms. The newest of AddArmor's vehicle offerings is the AddArmor VelociRaptor, outfitted with the company's "Full Protection Package" and the VelociRaptor 600 performance package from Hennessey Performance.
"The goal of adding armor is to create a 'Mobile Safe Room' that protects the vehicle's passengers from would-be attackers, while also providing peace of mind that cannot be attained from an unarmored vehicle," comments AddArmor Founder and CEO Pete Blaber. "With the Raptor being one of the most powerful and capable trucks on the road, this was an exceptional opportunity to showcase what AddArmor can provide to any vehicle without affecting its performance or appearance."
In the past, armored vehicles traditionally used thick steel plates to stop bullets which added significant weight that decreased acceleration, maneuverability, braking and mileage, while increasing wear and tear on the vehicle. With speed and maneuverability being critical aspects of safety, AddArmor strives to keep its vehicles as light and maneuverable as possible, while still ensuring they provide protection from worst-case scenarios, the company said.
To minimize the additional weight added to the VelociRaptor and maximize the ballistic protection required to protect its owner, AddArmor used 'Dyneema', a high-strength synthetic fiber that is capable of protecting an individual or vehicle from threats like an improvised explosive device or rounds from an AK47. Dyneema is 15 times stronger than steel and 40% stronger than Kevlar on a weight-for-weight basis. The lightweight fiber is strong and moldable, yet it can withstand significant kinetic energy and extreme weather conditions.
In addition to featuring modern lightweight armoring technology, the AddArmor VelociRaptor also includes other security features throughout, such as a counter-attack sound cannon, electric-shock door handles, concealed front and rear bumpers, run-flat tires capable of driving up to 50 miles after they are punctured, a dual battery system, powerful siren and strobe lights, an operational intercom system and even bomb scanning capabilities. To further increase performance, the vehicle is fitted with Brembo brakes and a front suspension leveling kit.
AddArmor's VelociRaptor is also outfitted with the Hennessey VelociRaptor 600 performance package, which enables the truck to produce 600 hp at 6,000. Also included with Hennessey's upgrades are a high-flow air induction system, stainless steel exhaust system, a software update to the engine's management computer and personalized Hennessey branding throughout the vehicle's interior and exterior.