News
Acura Returns to IndyCar-For One Race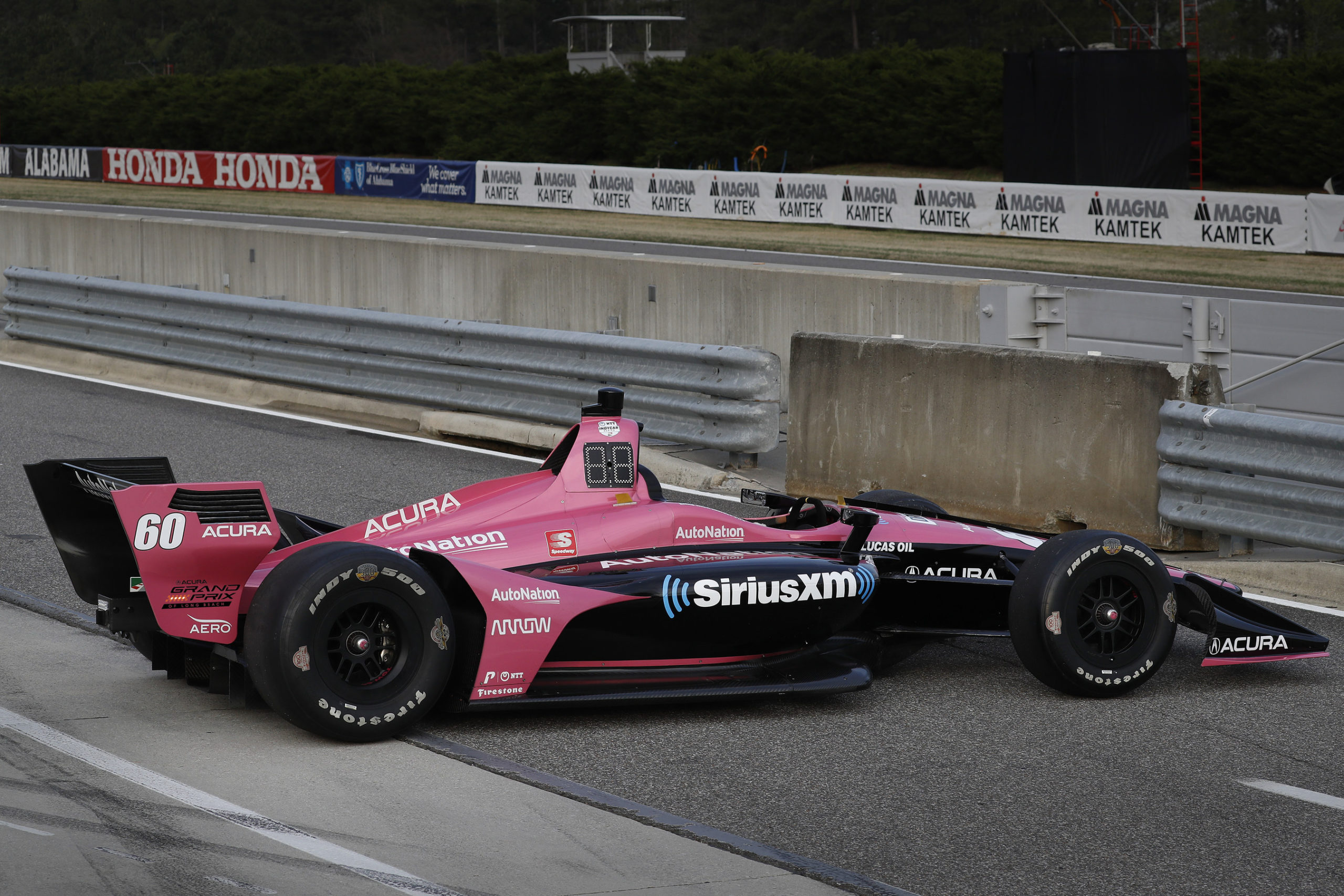 The Meyer Shank Racing IndyCar driven by Jack Harvey will feature Acura livery at this weekend's Acura Grand Prix of Long Beach, marking the return of Acura colors to the NTT IndyCar Series for the first time since 1994.
The one-off design for the AutoNation/SiriusXM #60 entry celebrates the start of Acura's tenure as title sponsor of the Southern California racing classic, according to a press release.
"Given our long-running, successful relationship with Meyer Shank Racing in sports car competition, it seemed only natural to mark our first year as title sponsor of the Acura Grand Prix of Long Beach by extending our brand to the MSR IndyCar," said Jon Ikeda, Acura vice president and brand officer.
In place of the usual Honda brand on the engine cover and Circle H nose logo, the MSR chassis will carry Acura branding on the engine cover and rear wing endplates, with the Caliper A logo on the nose and upper front-wing elements.
In addition to Acura branding, the race car will continue to feature the Drive Pink campaign to support breast cancer treatment research.
"We've had a great history for four years now with Acura and we couldn't be more proud to represent them on the NSX side in IMSA. Now we can do a little something for them at the Acura Grand Prix of Long Beach in IndyCar," said MSR team owner Michael Shank. "This is really just a proud moment in my time; I think it's great."
In addition to its IndyCar program, Meyer Shank Racing fields a pair of Acura NSX GT3 Evos in the IMSA WeatherTech SportsCar Championship, and has scored four class victories and two poles in the highly-competitive GTD category since 2017.
The only previous time Acura featured on an IndyCar entry was in 1994, when the division served as primary sponsor of the Comptech Racing Lola driven by three-time IMSA champion Parker Johnstone. The Comptech Lola featured Acura logos and branding, and Johnstone took part in six Championship Auto Racing Teams (CART) events that season, in addition to running an extensive testing program.