News
AASA Names New Head of Aftermarket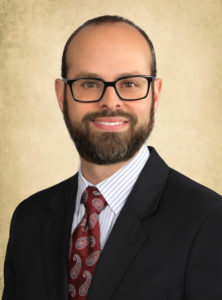 The Automotive Aftermarket Supplier Association (AASA) has tapped Paul McCarthy to lead the association as president and chief operating officer.
McCarthy has served nearly three years as AASA's second in command, and as executive vice president to previous association president and COO Bill Long. Long was named president and CEO of AASA's parent organization, the Motor & Equipment Manufacturers Association (MEMA), in February.
McCarthy, in addition to his previous role at AASA, has also served as senior vice president of MEMA, where he primarily focused on strategy and business planning.
McCarthy takes the helm of AASA at a critical time, as aftermarket suppliers face both opportunity and challenges in the wake of rapid technological advances and an uncertain trade environment, according to the association. AASA's mission is to advance the aftermarket industry and the business interests of its members and to support a high-growth, profitable, innovative, and influential aftermarket supplier industry. Advancing this mission will be McCarthy's focus.
"Data access and consumer freedom of choice in repair and maintenance are, and will continue to be, one of the biggest issues our members will grapple with in coming years," McCarthy said. "With uncertainty being the new political certainty, aftermarket suppliers need to be nimble and prepared. AASA is well positioned to help members meet the challenges, capitalize on the opportunities ahead, and provide companies with the tools they need to succeed. The entire AASA team is prepared to help our member companies reach and exceed their goals in real and meaningful ways."
Prior to joining AASA/MEMA, McCarthy led the automotive and industrial products strategy practice at PricewaterhouseCoopers (PwC), providing business and strategy services to dozens of automotive suppliers and eight of the top 10 global automakers. His past leadership roles include heading PwC Germany's automotive strategy advisory practice and leading global forecasting and analysis for a prominent vehicle forecast service, Autofacts.
AASA's Board of Directors includes leadership and senior executives from major companies in the automotive aftermarket, including ABS Friction, Axalta Coating Systems, Bosch, Continental, Delphi Technologies, East Penn, Energizer Holdings, Gold Eagle, Schaeffler Group, Spectra Premium, Standard Motor Products, and Tenneco (DRiV).