News
AAPEX Releases Statement Regarding 2020 Trade Show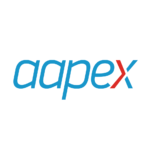 Organizers of The AAPEX Show have released a statement indicating that they are currently planning to proceed with the 2020 trade show as scheduled. The show is set to be held Nov. 3-5 in Las Vegas.
"At this time, we plan to proceed with AAPEX 2020 as scheduled, Nov. 3-5," the statement said. "We continue to pay close attention to the evolving COVID-19 situation and its potential impact on the show. Our primary concern is providing a trade show in a safe and healthy environment."
Click here for more information.