News
AAPEX Releases Joe's Garage Training Schedule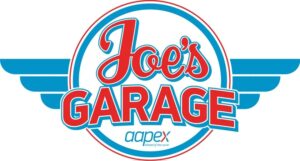 AAPEX–scheduled for Oct. 31 through Nov. 2, in Las Vegas–has released the schedule of technical and business management training for the 2023 AAPEX Show, organizers announced.
Technical training topics include Advanced Driver Assistance System (ADAS) calibration, battery electric vehicle (BEV) and hybrid electric vehicle (HEV) services, electronification of the chassis, EVAP diagnostics, J2534 module programming, deciphering gas turbo driveability, and communication breakdown: communication issues, U codes and network diagnostics.
Business management topics include AI language ChatGPT, dealing with overwhelm, executing successful acquisitions, superior service advising, understanding Gen Z, and attracting, hiring and retaining employees.
Trainers will include Mike Reynolds, Mobile Automotive Service Solutions; Eric Ziegler, EZ Diagnostic Solutions Inc.; Greg Bunch, Transformers Institute; Jeremy O'Neal, Advisorfix; Richard Falco Jr., Diag on Demand, Trained by Techs and CTI; Rick White, 180BIZ; and Bill Haas and Sara Fraser, Haas Performance Consulting.
Click here for the complete training schedule and speaker lineup.