News
AAPEX Accepting Submissions for October Webinar Series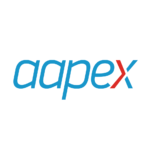 AAPEX will again present its free weekly webinar series in October to cover critical topics impacting the global automotive aftermarket, the organization announced, and is currently accepting submissions for the upcoming series.
Proposals for presentations are due by July 15, and may be submitted using the AAPEX Webinar Submission Form.
In 2021, the AAPEX October webinars focused on developing a sustainable workforce, data sources and application, managing pricing in a multi-channel sales environment and reducing risk and spend in the global supply chain.
The four webinars selected for this year's series will be announced in early August.
Click here for more information or to submit a proposal.