News
AAPEX 2021 Weekly Webinars to Launch in October
AAPEX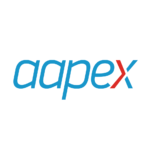 will again host weekly webinars in October covering topics trending in the automotive aftermarket, organizers of the trade show announced. Webinars will be offered at no cost and will take place Tuesdays from 11 a.m. to noon (EDT), leading up to the in-person event, Nov. 2 through Nov. 4, at the Sands Expo and Caesars Forum Conference Center in Las Vegas.
Registration is required for each webinar and may be completed on the AAPEX website. This year's lineup includes:
• Oct. 5: Developing a Sustainable Workforce Through Diversity, Equity and Inclusion will show how to promote DEI efforts at an organization while creating a sustainable workforce. Presented by Tammy Tecklenburg, principal, Tecklenburg Advisors. Speakers include: Jessica Hinman, chief corporate responsibility officer, FCP Euro, and Lani Glancy, vice president, Talent Development, DEI & Communications, AutoZone.
• Oct. 12: Data Sources and Application Amidst an Evolving Economy and Industry will feature a moderated panel discussion with industry experts that explores new approaches taken to industry data collection and its application. Presented by Michael Chung, director, Market Intelligence, Auto Care Association.
• Oct. 19: Managing Pricing In A Complex Multi-Channel Sales Environment will discuss how best-in-class aftermarket suppliers manage all of the challenges around multi-channel pricing. Presented by Neury Freitas, principal, Roland Berger.
• Oct. 26: Reducing Risk and Spend in the Global Supply Chain: Challenges & Opportunities in Import and Export will provide action-oriented recommendations for both short – and long-term decisions and investments. Presented by Thomas A. Cook, managing director, Blue Tiger International.
To learn more, visit the AAPEX October Webinar Series.
To register for AAPEX, visit attendee registration on the AAPEX website, aapexshow.com.