News
AAM Wins Lightweighting Award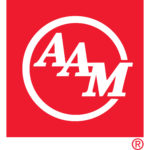 Not to be taken lightly, American Axle & Manufacturing's QUANTUM lightweight driveline technology is the inaugural Future of Lightweighting Altair Enlighten Award winner.
The award recognizes innovative ideas, processes, materials and technologies that have significant potential to support lightweighting initiatives but have yet to be leveraged on a production vehicle platform.
"Scalable for most vehicle segments, QUANTUM allows for at least a 30-percent reduction in vehicle mass at the same torque capacity with increased power density. For example, in a heavy-duty pickup, AAM QUANTUM cuts more than 100 pounds in vehicle weight without any reduction in performance," said Phil Guys, AAM vice president and chief technology officer.
The axles are designed to provide substantial advantages including reduced mass, increased power density, improved noise vibration and harshness (NVH) and efficiency gains in a more compact system package.
AAM's engineers utilized system innovation to eliminate weight by combining functions of many components and developing proprietary lubricants that would increase system efficiency and durability, according to a press release.
QUANTUM can be adapted for use on virtually any size truck or passenger vehicle, according to the company. AAM initially designed a QUANTUM lightweight beam axle for rear-wheel drive vehicles such as pickups but has expanded the technology to include RWD and all-wheel drive passenger vehicles, crossovers and SUVs.
The annual Altair Enlighten Awards honor achievements in vehicle weight savings. Inspiring interest from industry, policymakers, educators, students and the public, the award incentivizes automotive lightweighting advancements and provides a global platform to recognize and share technological achievements.