News
AAM Included on Fortune 500 List
American Axle & Manufacturing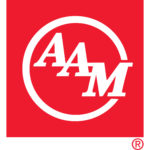 in Detroit has been recognized by the annual Fortune 500 list as one of the largest corporations in the United States. With 2017 revenues of $6.3 billion, AAM ranks 449th on the popular list.
"AAM achieved record sales and profitability and increased scale and business diversification during 2017," said David C. Dauch, AAM chairman and chief executive officer. "We are proud to be named to the Fortune 500 list for the year."
The Fortune 500 ranks the largest corporations by total revenues. According to Fortune, this year marks the 64th running of the list. In total, Fortune 500 companies represent two-thirds of the U.S. GDP with $12.8 trillion in revenues, $1.0 trillion in profits and $21.6 trillion in market value, and they employ 28.2 million people worldwide.
AAM recently increased its 2018 full-year financial outlook, according to the company. It is targeting sales of approximately $7.1 to $7.2 billion for 2018, based on the anticipated launch schedule of programs in AAM's new and incremental business backlog and the assumption that the U.S. Seasonally Adjusted Annual Rates of Sales (SAAR) will be in the range of 16.8 million to 17 million light vehicle units in 2018.
AAM designs, engineers and manufactures driveline, metal forming, powertrain, and casting products for automotive, commercial and industrial markets.