News
AAM Group Partners with Lippert for 2022 Keys to Ride Sweepstakes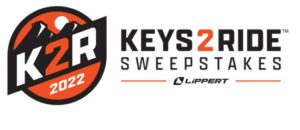 The AAM Group's Keys to Ride vehicle sweepstakes is returning for 2022, the AAM Group announced, and is partnering with Lippert to bring its resellers a chance to win the Ultimate Work Truck: a custom 2022 Chevrolet Silverado 2500 HD outfitted with rough and ready products from ARIES, CURT, LUVERNE, Ranch Hand and UWS. The truck will be awarded to one of six finalists at the 2022 SEMA Show in Las Vegas.
Resellers earn entries by making qualifying purchases of ARIES, CURT, LUVERNE, Ranch Hand and UWS products from their Total Truck Centers or Performance Corner warehouse distributor from Dec. 1, 2021, to Aug. 31, 2022, the group said. Customers of these AAM Group warehouses are automatically registered for the sweepstakes. In September, six finalists will be randomly drawn from among all qualified entrants, and in November they will gather at the SEMA Show to see who chooses the key fob that starts the Ultimate Work Truck.
Each finalist will also receive a $1,000 gift card and two nights of hotel accommodations for the final drawing. Click here for the complete sweepstakes rules.