News
AAM Group Names Member of the Year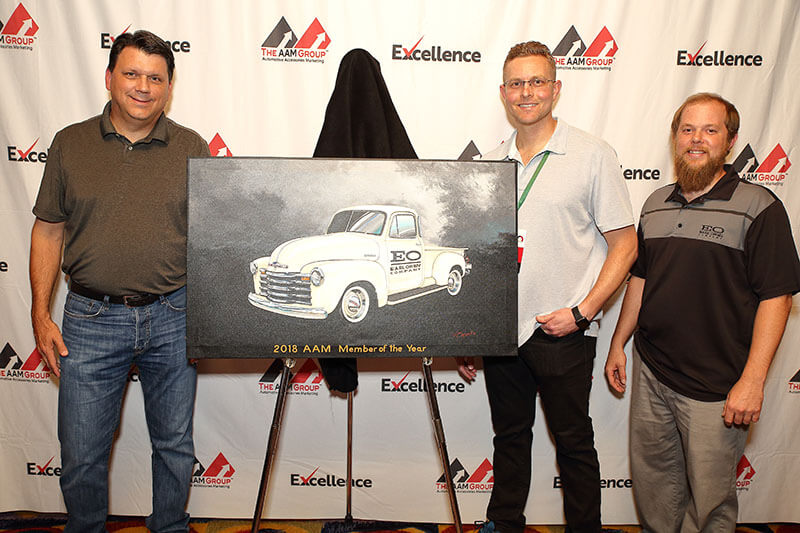 The AAM Group honored Earl Owen Co. as the 2018 Member of the Year at its annual membership meeting held May 14-17 in St. Louis.
Each year AAM picks the member of the year based on five key metrics: active participation, growth as a percentage, marketing participation, participation in group buys, and product line compliance.
"We are very pleased to honor Earl Owen Co.," said AAM President Tim Odom. "This member has consistently exhibited a high level of drive to grow its business; it supports our vendor partners; and it actively participates in AAM initiatives.
"This past year, Earl Owen made great progress in growing the Total Truck Centers presence in their market. AAM's Member of the Year award recognizes a high level of performance across five important member attributes, and Earl Owen earned it through its consistent support of our program brands and the Total Truck Centers marketing program."
Richey "Trey" Owen, Earl Owen vice president of purchasing and marketing, accepted AAM's custom trophy and an exclusive painting that paid tribute to company founder Earl Owen, Sr., commissioned from automotive artist Jim Caswell.
"For 10 years we have been privileged to be part of an organization as tremendous as The AAM Group," Owen said. "And being chosen as AAM Member of the Year from among so many of the industry's best distributors is truly humbling. This award is a reflection of the unity of our staff and their combined efforts to keep the customer first with their creativity, talent, and fortitude."
The AAM meeting also saw awards given to the winners in each of the aforementioned individual categories. Recipients included A-1 Distributing for active participation, Toys for Trucks for growth as a percentage, Competition Specialties Inc. for marketing participation, and Tri-State Enterprises for participation in group buys. National Performance Warehouse and Earl Owen shared honors for product line compliance.