News
AAM Group Names 2022 Scholarship Recipients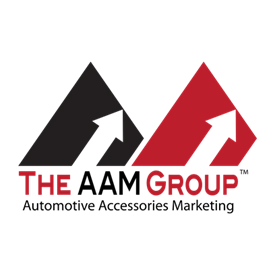 The AAM Group has revealed the recipients of the 2022 AAM Scholarship, the organization announced.
The educational aid program was established to support full-time employees (and their families) of AAM member warehouses in the pursuit of their educational goals at a two-year community college or technical school or a four-year college at the undergraduate, graduate or postgraduate level, AAM Group representative said.
Each $1,000 scholarship is awarded for one year to a high school graduate in good scholastic standing. A committee of independent, third-party evaluators selected the following recipients, who each demonstrated the diligence, rigor and academic achievement the award stands for, the group said.
Hailey Huchkowski (Dix Performance): Graduated high school in June with a 4.0 GPA and plans to pursue a doctorate in pharmaceutical sciences.
John T. Harris (AllPro Distributing): Graduated high school in June with a 4.395 GPA and intends to study biological sciences.
Parker Larson (Motorville): Repeat winner graduated high school in 2019 with a 4.0 GPA. He is currently pursuing a degree in finance.
Mark Rimmer (Lordco): Repeat winner who graduated high school last year with a 3.8 GPA. He is currently pursuing a degree in aerospace engineering.
Each year's AAM Scholarship application period opens April 15 and closes May 31. Applicants must be at least 16 years old on the day the application for the current year is due and have graduated high school or its equivalent with a minimum 3.0 GPA before July 1 of the year in which they will use the scholarship, the group said.  Applicants must be a full-time employee of an AAM member or a child, grandchild, sister or brother of such an employee. Up to five $1,000 scholarships will be awarded each year.
Click here for more information.