News
AAM Group Honors Member Warehouse Distributors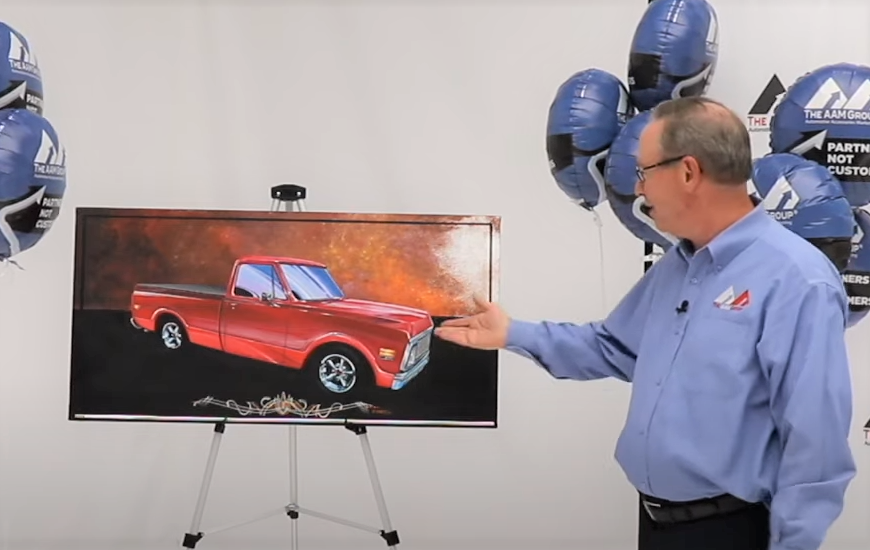 The AAM Group honored Competition Specialties as the 2020 Member of the Year in an awards broadcast on May 6, from its headquarters in Piney Flats, Tennessee.
Each year AAM makes the selection for Member of the Year based on five key metrics: Active Participation, Growth as a Percentage, Marketing Participation, Participation in Group Buys and Product Line Compliance. Competition Specialties President Ken Woomer was awarded AAM's custom trophy, with an exclusive painting commissioned from automotive artist Jim Caswell. This one-of-a-kind painting pays tribute to a custom truck Ken built and customized with his son.
"To be recognized as the 2020 AAM Member of The Year is an extreme honor, and very rewarding when you consider the group of Warehouse Distributors that make up AAM's membership," Ken Woomer stated. "Additionally, I would like to thank AAM for being such a critical partner in our success since joining the group back in 2013. The resources and benefits that membership provides have proven to be invaluable."
Tim Odom, AAM's president, stated, "We are very pleased to honor Competition Specialties this year. This team demonstrated great resolve as it faced new competitors in its market area, adjusted, and again delivered another strong year. Their support of the resellers through the Performance Corner program serves as a wonderful example of a warehouse distributor adding real value to their customers."
The AAM Group also gave out awards for each of the five key metric categories mentioned above. The award recipients in each individual category are: AllPro Distributing for Active Participation, Toys for Trucks for Growth as a Percentage, AllPro Distributing for Marketing Participation, Tri-State Enterprises for Participation in Group Buys and Earl Owen Co. and Tri-State Enterprises tied for Product Line Compliance.
Headquartered in Piney Flats Tennessee, The AAM Group manages product purchasing and marketing for manufacturers affiliated with 3 flagship retail marketing programs: Parts Pro, Performance Corner and Total Truck Centers.