News
AAM Group Creates 'Gratitude Bags' to Hand Out to Community Members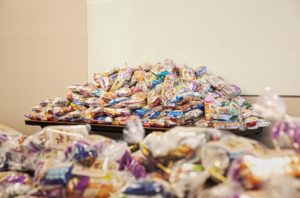 Employees at The AAM Group recently gathered to create "gratitude bags" to hand out in their local communities during this holiday season, the company announced.
The idea behind the project, the company said, was to allow employees to thank those people who have faithfully served their communities, especially through difficult times like the recent pandemic. Recipients include medical workers, first responders, police officers, firefighters and those in the service industry.
The AAM Group donated items like food and gift certificates, while many employees contributed their own items to the effort, the company said. AAM employees stuffed more than 300 bags, exceeding the original goal of 200, and brought back an allotment of bags to their own communities to distribute in thanks.
To expand the reach of the project, AAM also sent out more than 1,000 unfilled bags to its distribution and supplier partners as a way to invite them to join in the project within their own local communities, the company said.