News
AACF Welcomes New Aftermarket Awareness Partners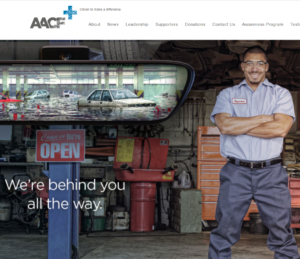 The Automotive Aftermarket Charitable Foundation (AACF) welcomes six aftermarket industry companies to its national Awareness Partner network.
Aftermarket Auto Parts Alliance, 4 Wheel Parts, Eckler's Industries, Mighty Auto Parts, Race Winning Brands (RWB) and XL Parts are the newest members of a growing national community of more than 50 AACF Awareness Partners.
"This is one of the programs that make us unique," said Lynn Parker, AACF board president. "Our Awareness Partners help us connect with members of our aftermarket family in ways we never could, and we're thankful to have such an amazing network of partner companies."
According to industry research, there are more than 4 million aftermarket industry employees. National research shows about 70 percent of adult Americans have no savings for emergencies or private long-term disability insurance.
"Our Awareness Partner Program was launched to establish and enhance industry relationships, create awareness for AACF services, and help us identify aftermarket individuals and families in need," said Joel Ayres, executive director. "Awareness Partners receive the resources needed to connect with company employees during tough times, and support them through the steps to apply for help."
The AACF Awareness Partner network includes Bridgestone, CAWA, Dorman Products, Gold Eagle Company, Hennessy, Pep Boys, National Pronto, OMIX-ADA, SEMA, Skyjacker Suspensions, Truck Hero and more.