News
AACF Founder Passes Away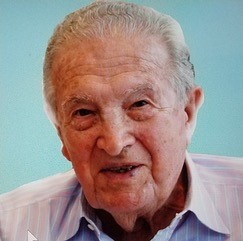 Automotive Aftermarket Charitable Foundation (AACF) Co-Founder and Chairman Emeritus Don Schlenger has passed away, the organization announced.
The AACF provided the following announcement regarding Schlenger's passing:
Don passed peacefully at his home in Palm Beach, Florida on May, 15, 2022.  Although retired, Don stayed involved with the foundation right up until his 101st birthday on May 9th of this year.
"Don was the heart and soul of the Foundation," said Larry Magee, president of AACF.  "He continued to check in by phone at our board meetings and with individuals on the board even after he was not able to travel."
Schlenger served as a Captain in the Air Force during WWII. After the war he joined the family auto parts business, eventually becoming President and CEO. Through several acquisitions, he grew it into one of the largest auto parts retailers in the Northeast at that time. Don sold the business in 1988.
AACF Executive Director, Joel Ayres added, "Don would call me at least once a month to catch up with the operations and offer his advice. Though his body was starting to fail, his mind was as sharp as ever. We will miss his wisdom and dedication to this organization that he loved."