News
AACF Elects New Trustee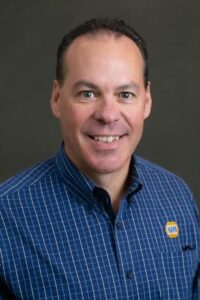 The Automotive Aftermarket Charitable Foundation (AACF) today announced the election of Mike Dever to its board of trustees. Dever is with the Genuine Parts Company and is general manager for NAPA major accounts.
"Mike has been in the automotive aftermarket for 30 years and is well known in the industry," said Lynn Parker, President of AACF. "He is very creative and will bring new fresh ideas helping create more awareness for the Foundation. Mike is a compassionate person bringing added strength to our already strong board of directors."
Prior to joining NAPA, Dever spent many years in the industry with Exide Batteries, NASCAR, Inc., and Bulldawg Marketing.
"I couldn't be more proud and excited to be part of the AACF. I've always admired the fine work they do for folks in our industry that have come across unexpected tragedies in their lives," Dever said. "I look forward to doing my part to raise the visibility of the platform and getting more companies engaged."