News
9/11 Hero to Speak at Winter AutoFest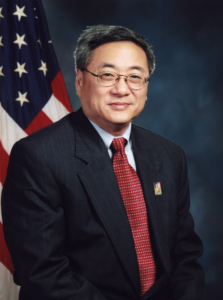 Wesley Wong will be a guest of honor at Carlisle Events' annual Winter Florida AutoFest event at the SUN 'n FUN Campus in Lakeland, set for Feb. 22-24.
"Who is Wesley Wong? Quite simply an amazing man with impeccable credentials and a lifetime of stories, many of which tie back to his involvement with rescue and recovery on Sept. 11, 2001.  Wong was one of the first on-scene during the terror attacks of September 11, 2001 and was famously photographed along with NYFD members carrying NYFD Chaplin Mychal Judge from the rubble. Judge is recognized as the first known victim of the attacks," Carlisle Events stated in a news release.
Wong, a decorated FBI agent, serves on the board of the National Corvette Museum (NCM) and the NCM Motorsports Park and is a car lover himself. Retired in 2006, Wong now works in the private sector and is currently a senior advisor to the Special Operations Command, headquartered at MacDill Air Force Base (AFB) in Tampa, Florida, and the Joint Special Operations Command at Fort Bragg in Fayetteville, North Carolina.
Wong also remains involved with his former organization at the FBI Academy and is a senior fellow of Advanced Antiterrorism Studies at the Air Force Special Operations School, Hurlburt AFB, Fort Walton Beach, Florida.
"Wong first worked with Carlisle Events as part of Corvettes at Carlisle in August. His candid stories about that fateful day in September 2011 left many with goosebumps and an even greater appreciation for our freedoms," Carlisle Events stated in the news release.
Wong will appear at private VIP functions, and publicly at 9:45 a.m. on the front end of Carlisle Auctions' second day of action on Saturday, Feb. 23. Wong deliver a speech before he's presented with a special banner from his Corvettes at Carlisle appearance. Staffers during the event also will accept donations for Wong's charity, the Stephen Siller Tunnel to Towers Foundation.
For additional information about the event, visit CarlisleEvents.com.