News
3M PPF Welcomes New Pattern Designer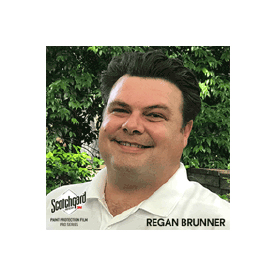 3M Paint Protection Film has introduced its newest pattern designer, Regan Brunner, formerly one of Xpel's lead DAP product design managers.
Brunner has enhanced and refined his installation techniques during the past eight years, designing pattern templates for vehicles.
"His naturally acquired artistic aptitudes allowed him to become one of best pattern designers in the industry," 3M Paint Protection Film stated in a news release.
Brunner will relocate to Dallas where he'll also serve as a 3M sales representative for Texas and Oklahoma markets. He'll work with Accent Distributing, the local 3M authorized distributor, to support growth in the installer and dealership customer base.
Brunner also has experience in training installers on the fundamental installation processes and techniques, according to 3M. His skillset in pattern design, sales and installation training makes him an ideal addition to the Paint Protection Film Team, according to 3M.
"The 3M PSC team strives to deliver best-in-class PPF software and patterns," said Jake Culver, manager of 3M Pattern and Solutions Center. "The addition of Regan is the next step in our initiative to build an All-Star team of industry experts. Regan will apply his specialized skillset and vast experience to our tireless pursuit of pattern perfection."
Over the last year 3M's team has added more than 350 new patterns, refined hundreds of current patterns and nearly doubled production.