News
3M Offering Preferred Installer Certification via Updated Training Programs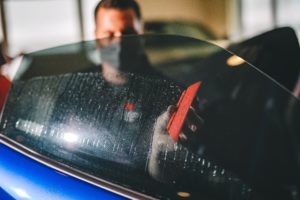 3M Commercial Solutions Division's automotive window film and paint protection film installer training programs will offer the 3M Preferred Installer titles, the company announced. The changes are in conjunction with 3M Authorized Training and Testing Sites (Accent Distributing, Interwest and Energy Products Distribution), the company said.
"The 3M Preferred Installer titles are held in very high regard at 3M and will be positioned and promoted as such. The titles are for individual installers as they are considered to be experts at installing these 3M films and can help bolster their company's reputation by promoting that they employ high-caliber installers with these titles," said Tim Boxeth, 3M marketing manager.
Installers can earn one or both of the following titles upon completion of a standardized and rigorous training and testing administered by 3M Authorized Trainers throughout the U.S:
3M Automotive Window Film with Crystalline Preferred Installer and/or 3M Paint Protection Film Preferred Installer
Installers must own or be employed by a 3M authorized dealer to complete the training and testing for automotive window film. Anyone can take the training and testing for paint protection film.
3M Authorized Training & Testing Sites for 3M Paint Protection Film and 3M Auto Window Films with Crystalline:
3M Center – St. Paul, MN
Interwest – Denver, CO; Riverside, CA; Seattle, WA; Chicago, IL
Accent Distributing – Sarasota, FL; Houston, TX
EPD – Baltimore, MD