News
$2M Car Collection Gifted to University for Scholarship Fund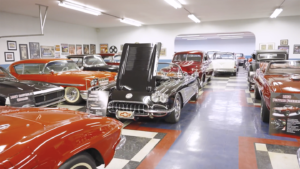 A Michigan couple are gifting their $2 million car collection to Northwood University, according to a Fox Business report.
Donated by Mike and Dianne Morey, the funds from the cars, which are slated to be auctioned off in January, will help fund scholarships for new and returning students at the private university located in Midland, Michigan, according to the report.
Cars in the collection include a 1932 Ford Roadster, 1932 Ford Hi-Boy convertible, 1937 Chevrolet pickup, 1956 Chevrolet Bel Air, 1958 Chevrolet Impala and a 1970 Dodge Challenger R/T.
Click here to read the full story from Fox Business.