News
2023 Kia Sportage X-Pro Set for Rebelle Rally 2022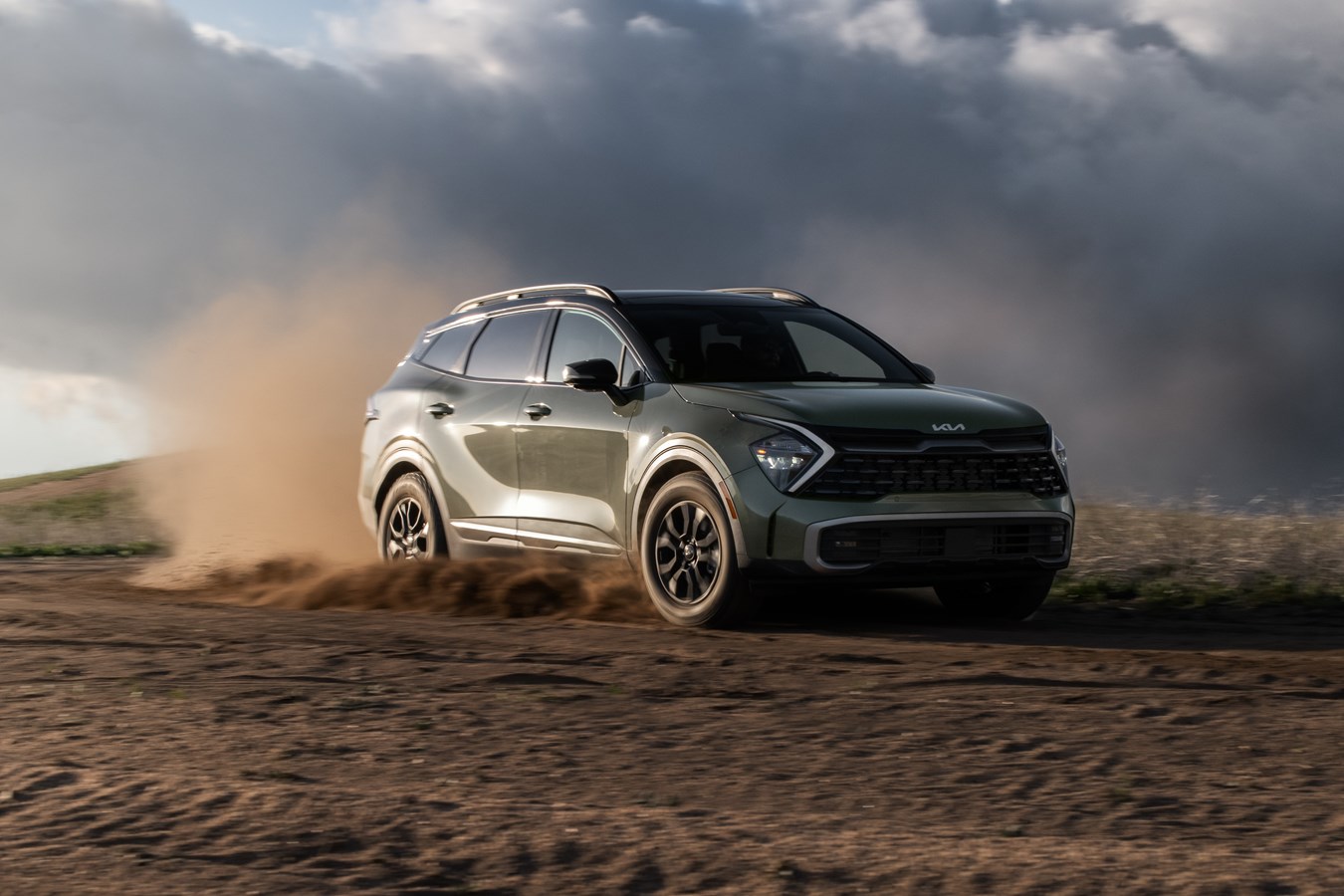 Kia America will attempt to tackle Rebelle Rally 2022, the all-women off-road rally, with its all-new 2023 Sportage X-Pro, the company announced. The crossover SUV will compete in the X-Cross class.
"As a long-standing member of Kia's vehicle lineup and with its off-road ready features, the Sportage X-Pro is well equipped to battle the rugged terrain and challenging off-road conditions of the Rebelle Rally," said Steve Center, COO and EVP, Kia America. "We are excited to root for this year's team who will showcase how the all-new Sportage doesn't just look ready for an off-road adventure – it is ready."
In 2021, two 2022 Sorento PHEVs earned podium spots in the X-Cross class, as driver Verena Mei and navigator Tana White finished second overall and Kia's returning team, Alyssa Roenigk and Sabrina Howells, came in third place overall. The previous year, Roenigk and Howells piloted a 2020 Telluride to second place in the X-Cross class.
"We're excited to welcome Kia back to the Rebelle Rally with the Sportage X-Pro," said Emily Miller, founder of the Rebelle Rally. "With the unpredictable and challenging nature of the course, we look forward to seeing how the Sportage X-Pro can successfully handle this year's topography."
The Sportage X-Pro will be minimally modified and equipped with standard off-road hardware. The Sportage X-Pro is powered by a 2.5-liter I-4 engine paired with an 8-speed automatic transmission, achieving 187 horsepower. The Sportage X-Pro is equipped with B.F. Goodrich all-terrain tires and 17-inch wheels for a minimum 8.3 inches of ground clearance, and an active on-demand all-wheel drive system.
Details about this year's team, vehicle builds and photos will be revealed closer to the start of the Rebelle Rally, the company said, which begins on Oct. 6 and ends on Oct. 15.