News
2021 Holley MoParty Registration Now Open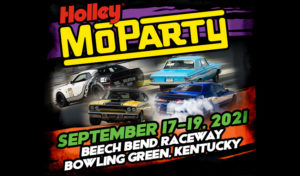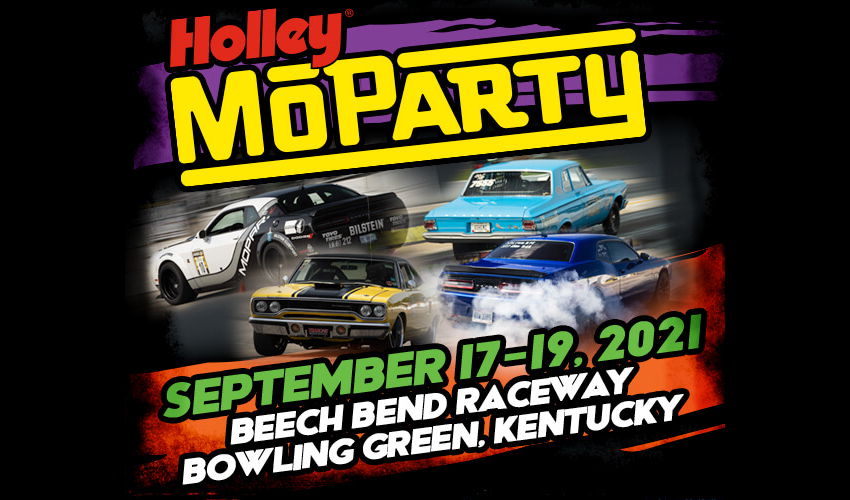 Participant pre-registration is now live for the second annual Holley MoParty, the company announced.
The all Mopar-powered event is scheduled for Sept. 17-19 and will return to Beech Bend Raceway. For 2021, both participant registration and spectator/crew ticket purchasing will take place online only.
The inaugural MoParty enjoyed tremendous success and event staff are excited to see more growth in 2021, organizers said. The event is dedicated to anything Mopar powered, joining both the classic and late model halves of the community together for a three-day event. Non-Mopar vehicles that have had Mopar powerplants installed are also welcome.
Event segments include drag racing, autocross and Grand Champion competition, a burnout challenge, car show classes, a swap meet and more.
The mullet contest returns for 2021 and Mopar Collector's Guide's own Rob Wolf will rejoin the event as one of the judges.
There will also be several showcases and demonstrations. Larry Weiner and GSS Supercars will be returning along with some of the late Mr. Norm's vehicles for a display of vintage and late model machinery. Some of NASCAR's legendary Daytona and Superbird wing cars (including "The King" Richard Petty's, Bobby Allison, the K&K Insurance Daytona and more) will take to the oval at Beech Bend in an honorary series of parade laps. The Hurst Hemi Under Glass will also be returning.
Click here for more information or to register for the event.