News
2021 Grand National Roadster Show, Sacramento Autorama Rescheduled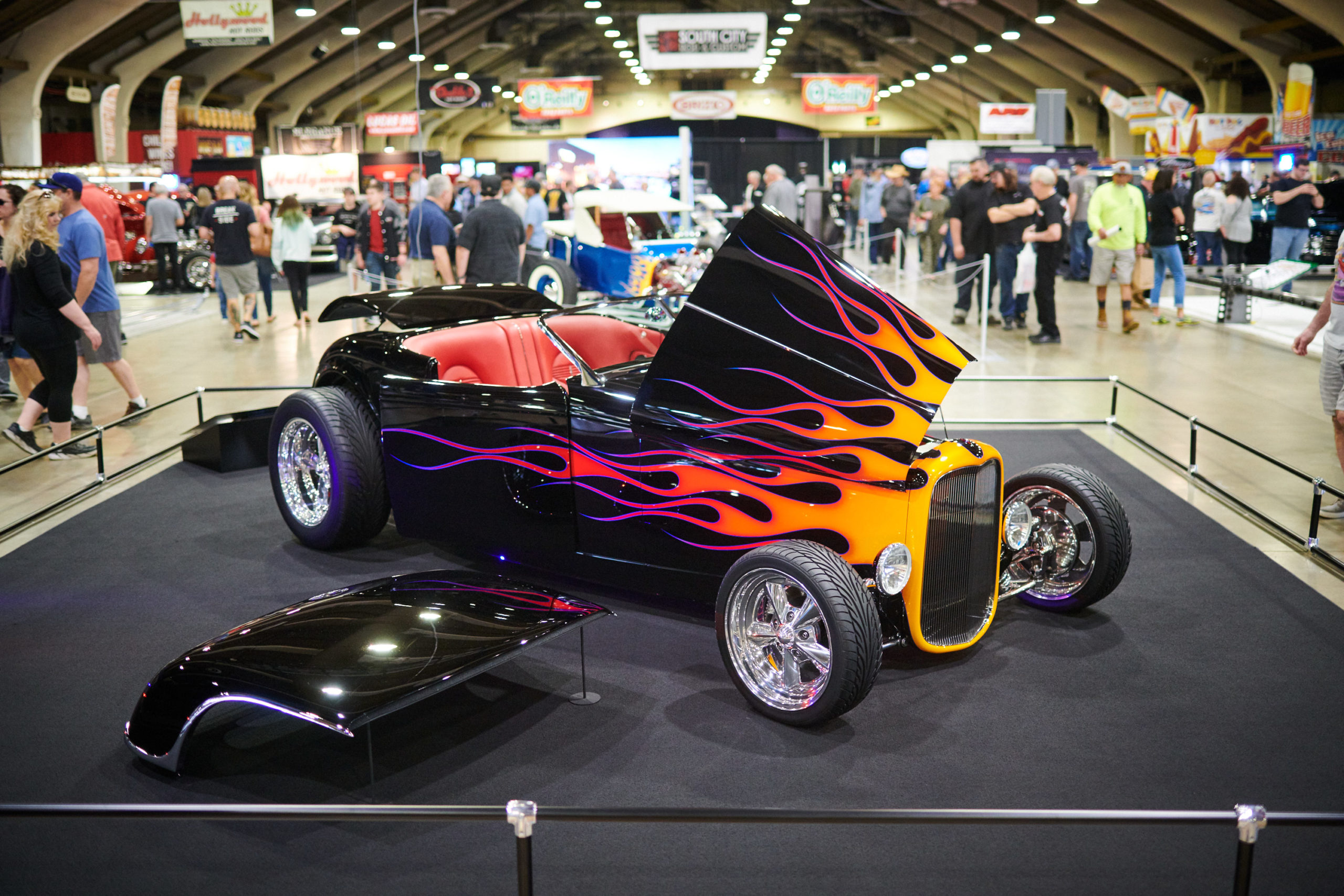 Rod Shows, the producer of the O'Reilly Auto Parts Grand National Roadster Show and the O'Reilly Auto Parts Sacramento Autorama, announced the rescheduling of the 2021 Grand National Roadster Show to May 14-16, 2021 and the 2021 Sacramento Autorama to April 9-11, 2021 as a result of logistical challenges stemming from the coronavirus pandemic. Both hot rod shows have run continuously, without cancellation, in their over seven-decade history, organizers said.
"We are used to hosting the Grand National Roadster Show in January every year, but this one-time rescheduling won't change the cars, the friends and the fun we all come for," said Event Organizer John Buck. "This May, the Grand National Roadster Show will be a celebration. It'll will be our best event in the 72 consecutive years it has run and we want everyone to come celebrate with us. Sacramento Autorama will bring that same spirit to Northern California in April."
The America's Most Beautiful Roadster Award and the Al Slonaker Memorial Award at the Grand National Roadster Show will again be backed by a $12,500 prize for each one presented by ARP Fastners. Guests will also be able to visit Building 9 for a special "Gathering of Hot VWs" sponsored by Hot VWs Magazine.
The Custom D'Elegance and the King Of Kustoms continue to be the premier custom car awards at the Sacramento Autorama. The 4 "Big B" awards also honor those vehicles that come to compete at this top level. The Harold Bagdasarian Memorial – World's Most Beautiful Custom Award, the Sam Barris Memorial Award, the Dick Bertolucci Award of Excellence and the Joe "Candy Apple" Bailon Memorial Award comprise the four "Big B" awards.
Vehicle and Vendor entry forms for both events are now available on the Rod Shows website.