News
2020 Easter Jeep Safari Schedule Modified Due to Coronavirus Restrictions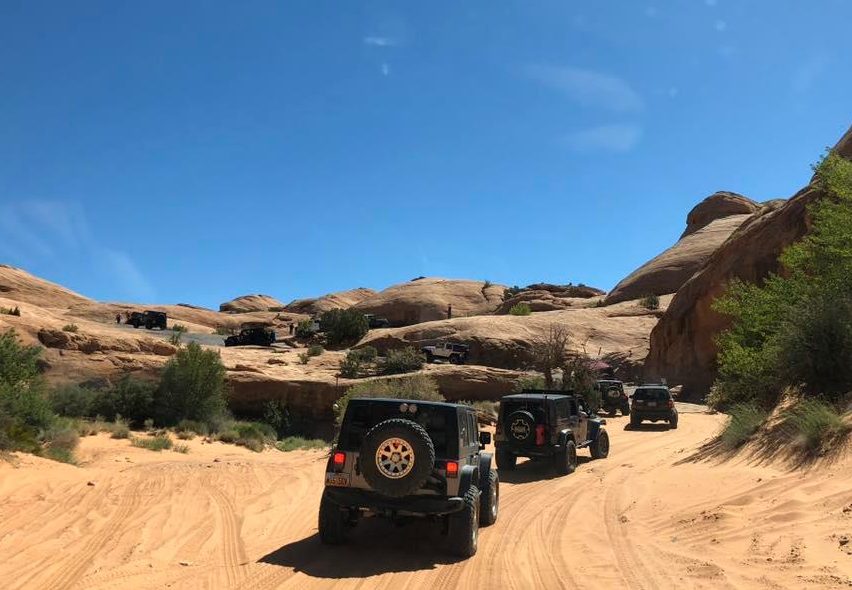 Organizers of the 2020 Easter Jeep Safari, scheduled to begin on April 4, in Moab, Utah, have cancelled the Vendor Expo held in conjunction with the annual off-road event, according to an announcement from the group.
"The Grand County, Utah, council is putting forth an emergency ordinance limiting attendance at special events," organizers Red Rock 4-Wheelers said in a statement on their website. "A careful review of the attendance limits on mass events has put us in the position of cancelling the Vendor Expo held in conjunction with EJS."
While the Vendor Expo has been cancelled, all trails for EJS will take place as scheduled. Meeting places and times remain unchanged.
Registration will be open at Old Spanish Trail Arena every morning from 7:00 a.m. starting Saturday, April 4.
All other EJS related activities will be handled on a case by case basis.
At this time, both the Quadretec BBQ (April 7) and the Boy Scout BBQ (April 9) have also been cancelled.
Click here for more information.