News
1940 Suburban Wins Goodguys 2022 BASF America's Most Beautiful Award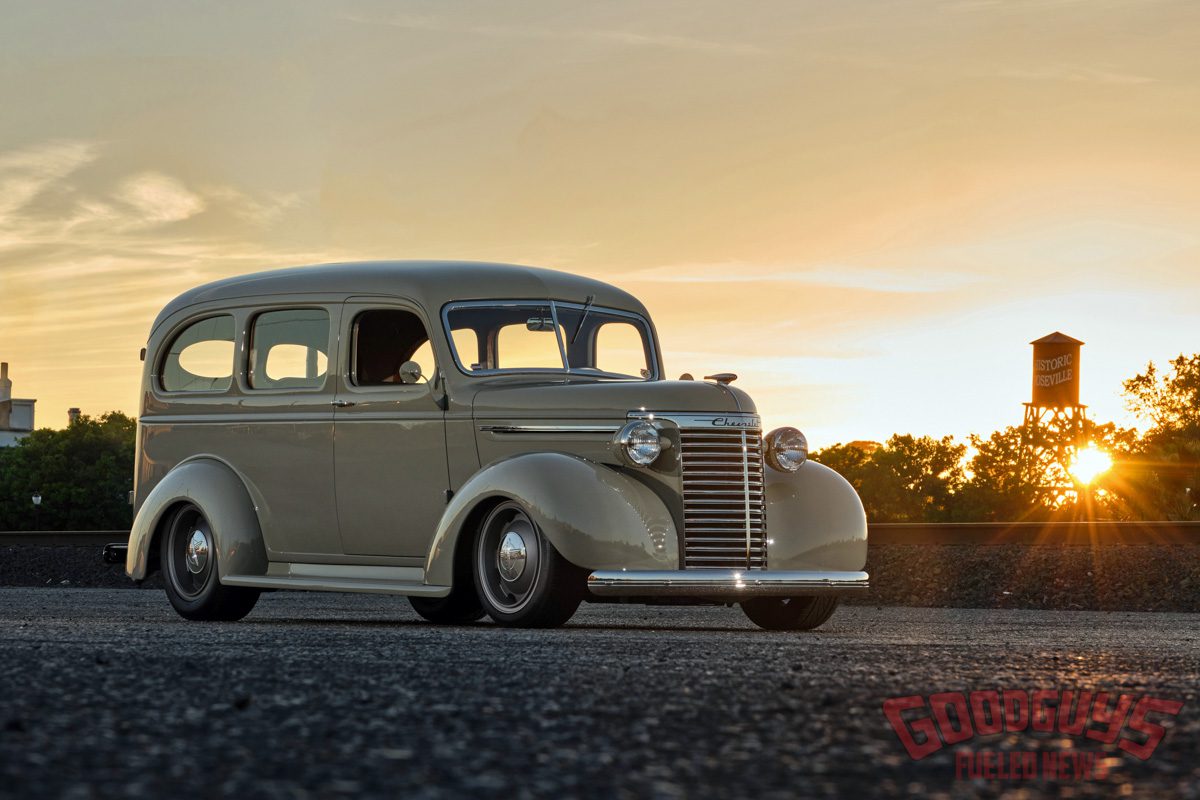 A 1940 Chevrolet Suburban, owned by Amadeo Angelo and built by Roseville Rod & Custom, received the Goodguys 2022 BASF America's Most Beautiful Award, the organization announced.
In the works since 2016, the Suburban is powered by an LS3 and rides on a Roadster Shop chassis outfitted with a four-link rear suspension, the Goodguys-backed news outlet Fuel Curve said.
Angelo's Suburban was joined in the top five for the Most Beautiful Award by Don Richardson's 1932 Ford roadster, Pat Graham's 1957 Chevy Cameo pickup, Jesse Lindberg's 1969 Camaro, and Rich Buckley's 1955 Mercedes.
Click here to read the full report from Fuel Curve.