Features
Workshop Innovation in Testing Times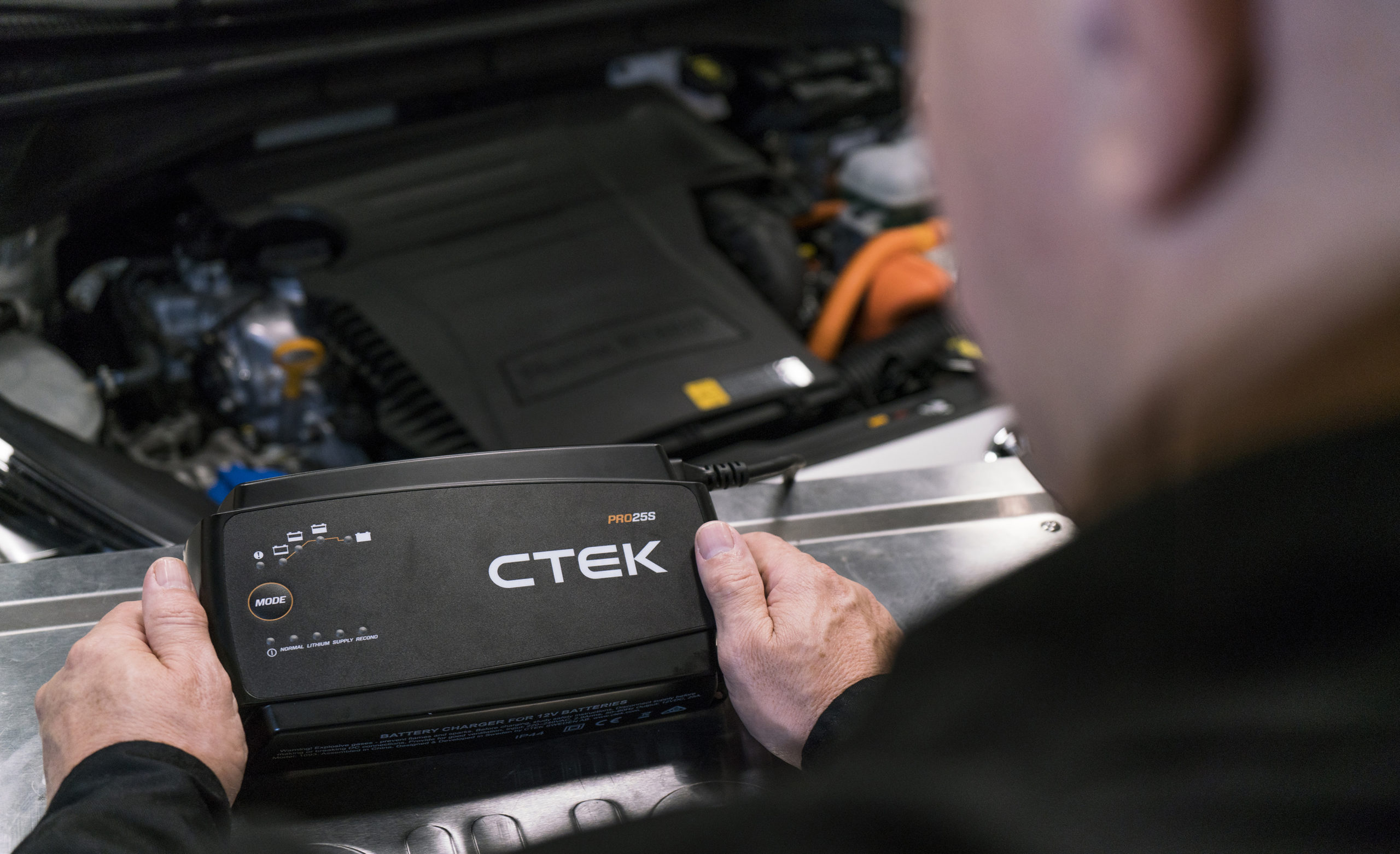 Over the past decade, we have seen battery issues become more common in vehicles entering the workshop. A six-week winter workshop trial undertaken by CTEK in 2019, showed as many as 25% of vehicles arriving in the workshop have a battery problem, with a further 32% of vehicles at risk of battery failure if action is not taken to maintain the condition of the battery.
During 2020 and the COVID-19 pandemic, Americans' driving habits changed even more with many driving less or only making short trips. As a result, the number of dead batteries is on the rise. Even after a COVID vaccine is introduced, research indicates there will be a 9.2% drop in national vehicle miles driven as companies embrace full-time remote work and commutes are eliminated.
---
About This Sponsored Content
CTEK is a leading global brand in the care and maintenance of vehicle batteries. CTEK offers the market high-quality, reliable chargers and accessories that are effective, user friendly and, most importantly, safe (for the user, the vehicle electronics, the battery and the charger).
CTEK supplies chargers to some of the world's most recognized manufacturers including Ford, Mercedes, Ferrari and more.
---
All of this means there is an increasing risk of the battery failing during service or repair, and it's even more important than ever before that shops look after the battery. A battery performs best when it's in peak condition, and by reducing the possibility of battery failure in the workshop, or even worse after the customer gets home, you're saving time, money and protecting reputation. By introducing a battery test and charge service you could be adding revenue, too.
"With the rising number of vehicles entering the workshop with an undercharged battery, premature battery failure is becoming increasingly common," said Bobbie DuMelle, Executive Vice President of CTEK North America.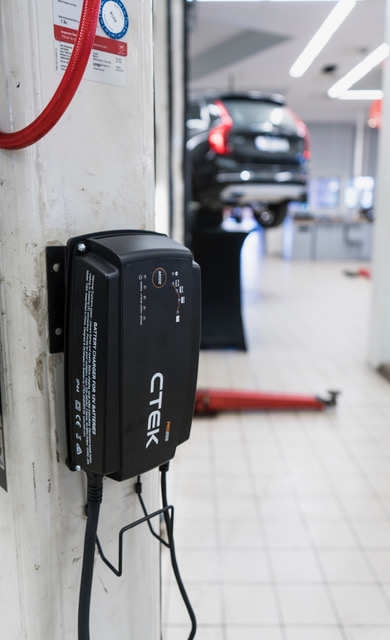 Low battery voltage also can cause ghost faults or "hoax codes" – errors that indicate one thing, but are actually caused by another. The vehicle's Canbus system, the main communication channel between all the control modules, will start to shut down all the systems it doesn´t need if battery voltage is low.
Because the Canbus system's main priority is to ensure the engine keeps running – at all costs, it will start to shut down comfort modules like the radio, start/stop function, electric windows, air conditioning, etc. leading to hours of unnecessary diagnostic and investigative work.
Whether you are repairing a vehicle, testing electrical circuits, carrying out diagnostic procedures, flash programming ECUs or programming vehicle keys, battery support is a vital activity often not fully appreciated for its importance in saving technician time and insuring against costly programming failures and preventing possible costly damage to the ECU.
To help meet the demands of ever-changing workshop challenges, CTEK created the professional-grade PRO25S 25-amp battery charger and power supply unit. The new PRO25S combines power and advanced technology with safety, portability, and flexibility to work with any 12V vehicle battery, including lithium (LiFePO4, Li-Fe, Li-iron, LFP).
In addition, the PRO25S supply mode supports the battery during diagnostic or fault-finding work. A built-in temperature sensor ensures maximum charger efficiency.
To further meet workshop demands, CTEK's PRO25SE is also available. Offering the same advanced battery charging and power supply capabilities as the PRO25S. The SE version includes 19.6-foot cables, a wall-mount and bracket. The long cables ensure the PRO25SE's clamps can remain attached to the battery, even if the vehicle is raised on a workshop lift.
To learn more about the PRO25S and PRO25SE, as well as all of CTEK's battery chargers and accessories, visit www.smartercharger.com.