Features
Wisconsin Speed Shop Has Big Plans for Old 'Poncho' Race Car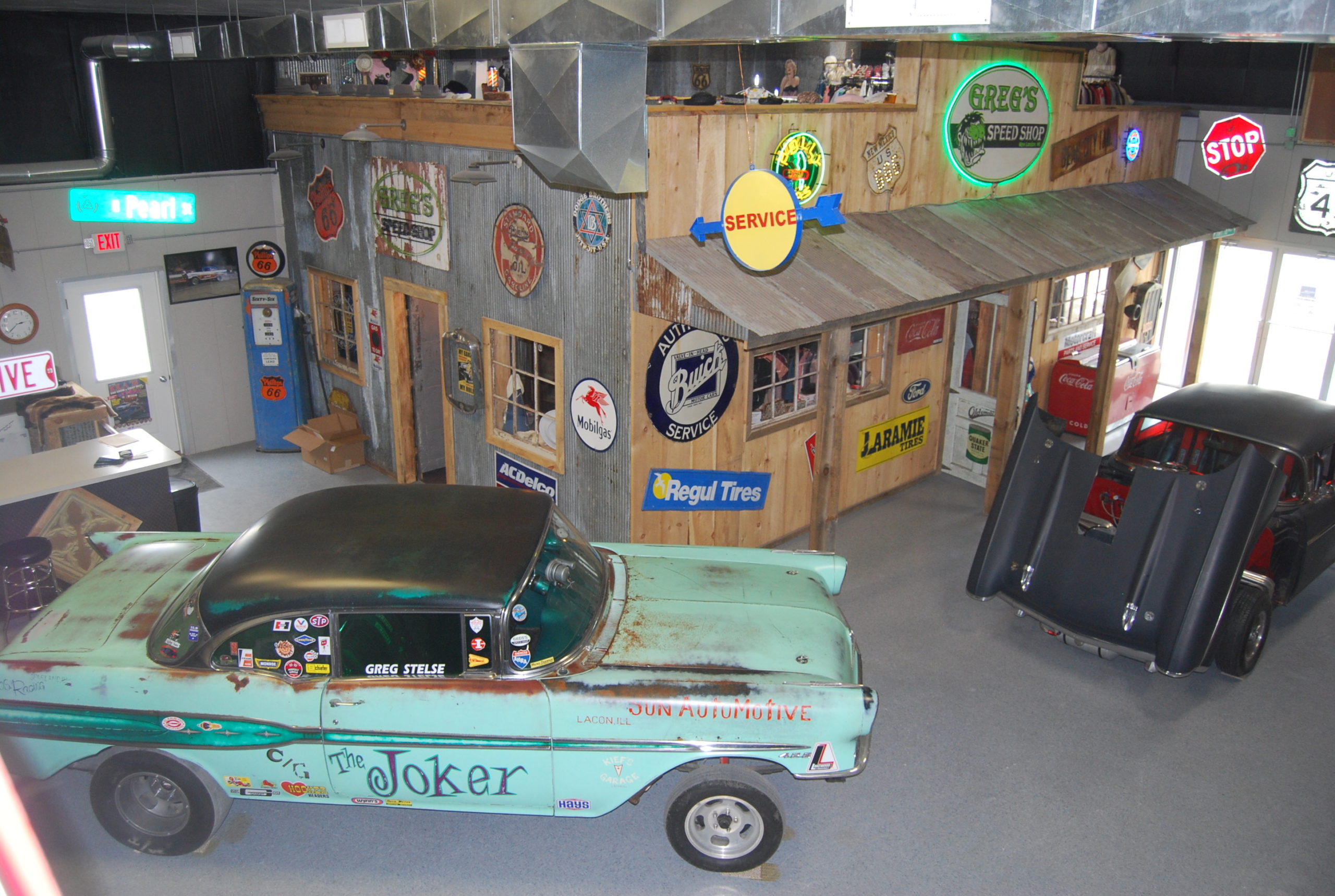 Greg Stelse has big plans for his 1957 Pontiac Star Chief.
Currently, Stelse is tearing apart the two-tone green, two-door hardtop–named 'The Joker'–at Greg's Speed Shop, the specialty car business he operates in Waupaca, Wisconsin. The goal of the project is to make the 4,000-lb. steel-bodied 'Poncho' into a 700-lb.- lighter gasser with about 1,000 pounding ponies of pure Pontiac power.
"It's time to make the 'Big Boy' really fast," Stelse said. "We'll tear it apart and put it back together with a lightweight aluminum floor and trunk, a roll bar made from a new type of metal only available from a company in Indianapolis, a boxed frame and a specially-formed plastic racing windshield and backlight."
But Stelse's plans for the Pontiac don't stop there. "We'd really like to make it kind of famous," he said. "We're working on launching a TV show about rebuilding The Joker. And somebody suggested entering it in the 2020 Hot Wheels Legends Tour. But, most of all, we want to win races with it, because people rarely see a 1957 Pontiac gasser."
Stelse spotted The Joker on Craigslist seven years ago, but the car almost never changed hands. The seller—a man from the St. Louis area—was not keen on doing long-distance business.
"I had to keep begging him to sell me the car to make the deal work," Stelse recalled.
Finally, on May 7, 2014, Greg was able to buy the car, which was sitting on a trailer and had no motor or transmission. After his purchase, Greg hauled the car back to the Wisconsin trucking company he ran at that time and installed a Chevy small-block V-8. His first plan to turn the car into a nostalgic drag racer actually got off to a dismal start, according to his wife Leah Stelse.
"Greg purchased it from the man who had it stored away in an old garage in Missouri," Leah said. "It had suffered in terms of rust and deterioration from all the years it was stored. In fact, the '57 Pontiac body was just a shell back then."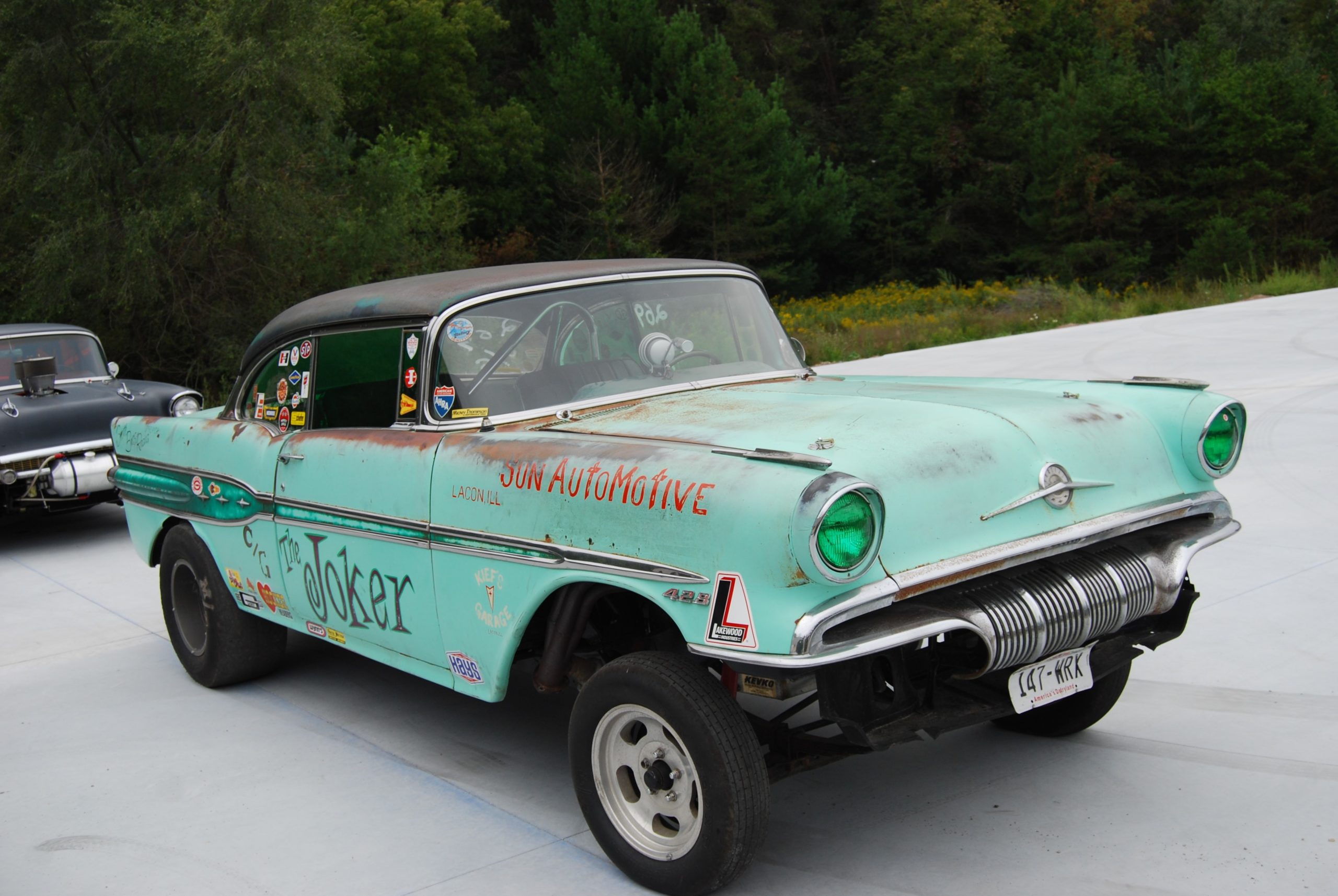 Plucked from what Leah describes as "the depths of despair," the Star Chief fit into a vision that Greg had. "He wanted to make The Joker a worthy vehicle again," she said. "And he wanted to be the one behind the steering wheel when it was racing again."
Once Stelse brought the car into the shop at his GS Trucking Company in New London, Wisconsin, he and his crew tore it apart for its first redo and put it back together as a straight-axle or gasser-style dragster designed to compete in nostalgia drag racing events.
After opening Greg's Speed Shop in the spring of 2018, Stelse spent most of his time remodeling the shop building the space into an old-car "Disneyland." According to Leah, he worked pretty much 9 a.m. to 5 p.m. seven days a week.
"He was at the Speed Shop most of the time," she said, "But three or four times a year we'd take the car racing. On those weekends, a lot of the guys from the Speed Shop went with us."
Now that Stelse has Greg's Speed Shop running at full steam, he has turned his attention to taking care of a few more things on his bucket list, such as rebuilding The Joker and making it a famous car.
"Whenever we went racing, a big crowd would gather around because they had never seen a drag racing '57 Pontiac," Stelse explained. "But an all-steel Star Chief weighs two tons and we knew that if we wanted to win, we had to lighten her up and give her more power. We also felt she needed Pontiac power, too."
Since Stelse has formed bonds with hot rodding greats such as Gene Winfield and Jo Coddington in just two years of operating his shop, the chances are pretty good that he'll also realize his new dreams for The Joker. Don't be surprised if you see it pop up on your TV screen, in the toy department at your local Wal Mart, or at the local drag strip.