Features
Why Your Customer's RAM 1500 Needs a Suspension Upgrade
Sponsored by Timbren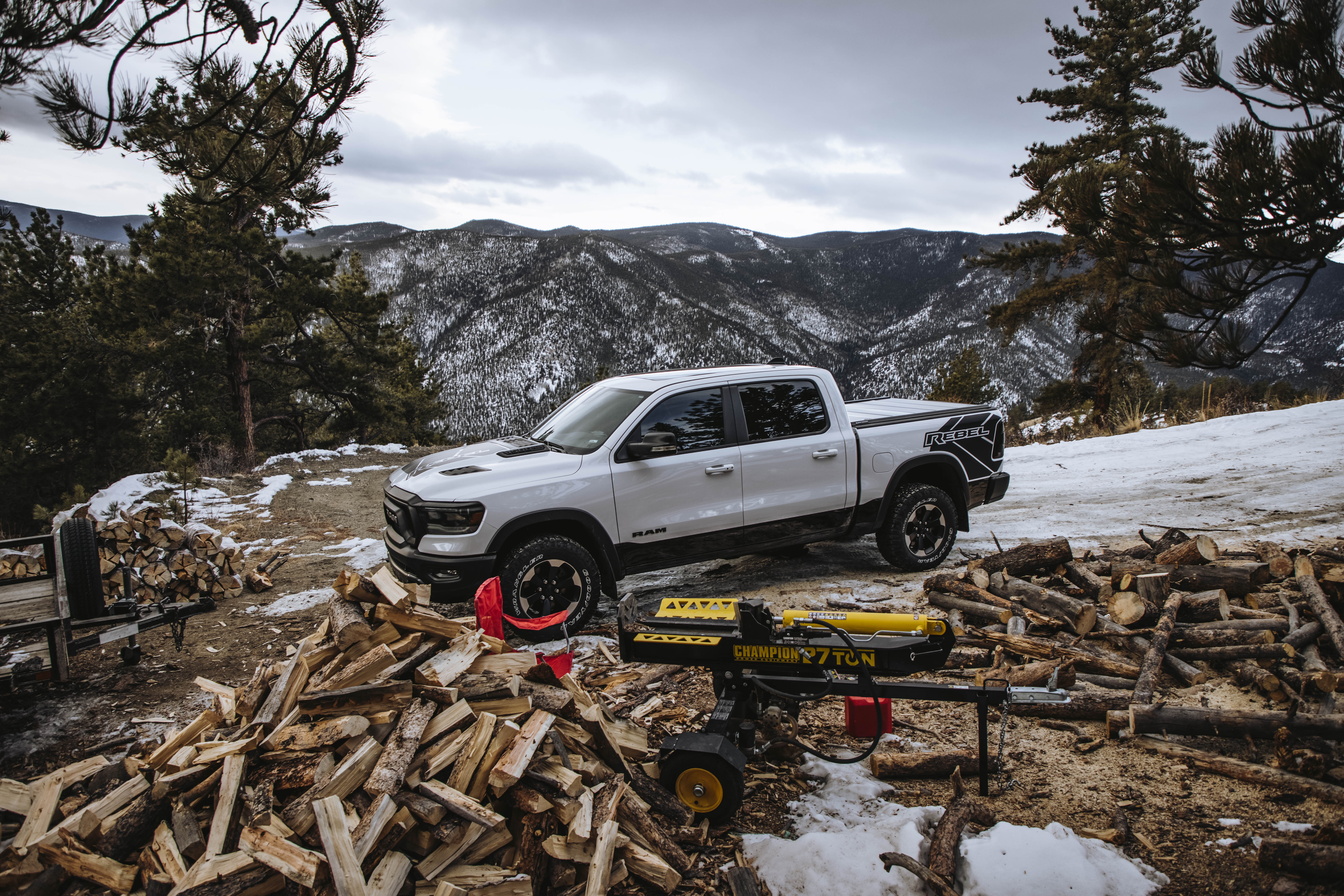 Are your customers using the RAM 1500 as their go-to work truck or tow vehicle of choice? Then make sure their suspension is ready for the job with a suspension upgrade, i.e., helper springs. Let's discuss why that is, starting with the independent suspension on the front end.
What is an independent suspension?
Independent suspensions most often combine coil springs together with upper and lower control arms. The design allows the wheels to act independently of one another. If one side hits a bump or a dip, it acts independently of the other side. Needless to say, this helps to smooth out the ride and keep it from rocking side to side (like it does with a solid axle suspension).
Nearly all pickups today have independent front suspensions, and the 2022 RAM 1500 pickup is no exception. Furthermore, the rear suspension consists of a coil spring mounted between the frame and the straight axle. As great as it sounds, the suspension on the RAM 1500 has its limitations as outlined below: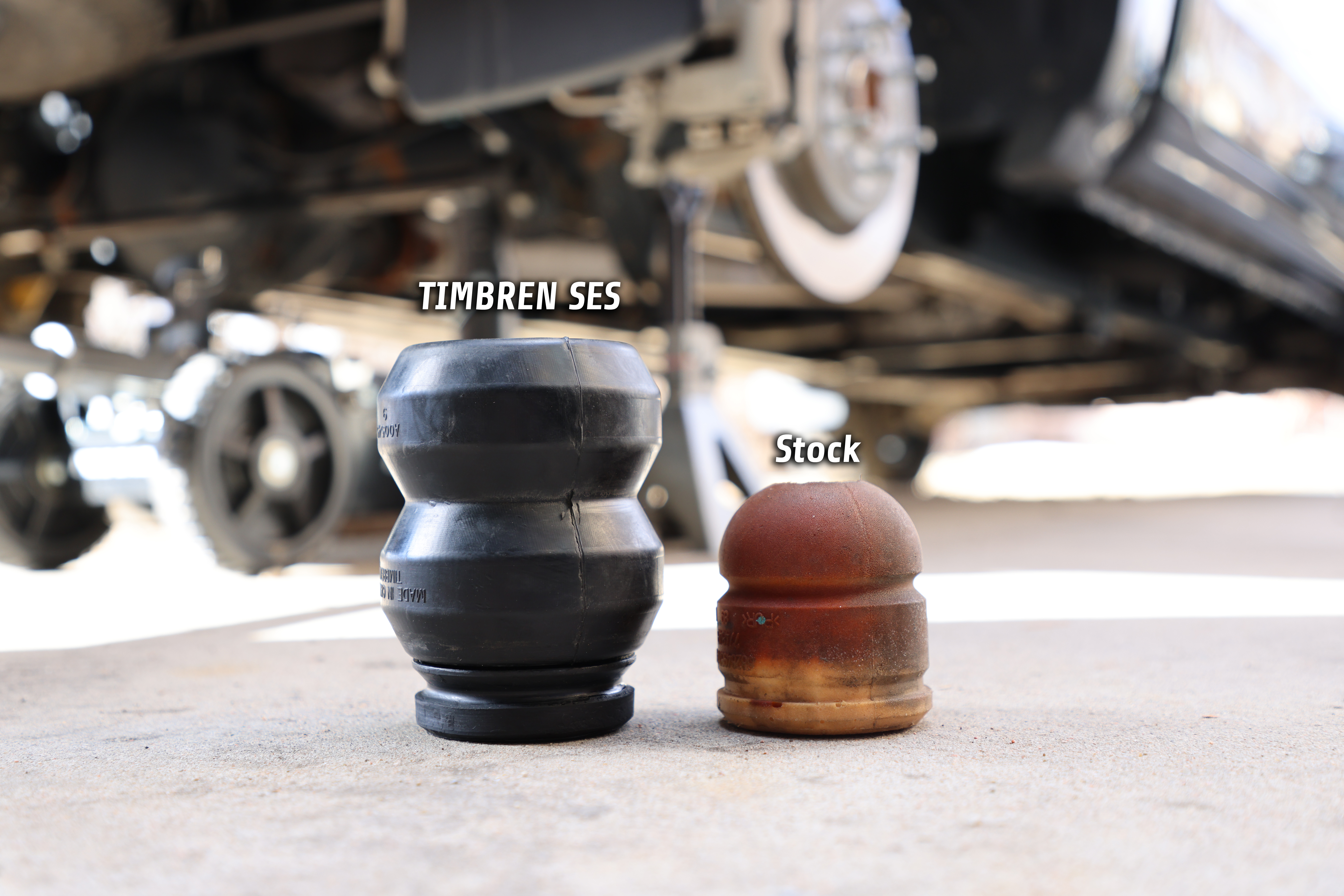 The Problem:
Like most pickups today, the RAM 1500 is designed to ride like a luxury sedan. However, increasing ride quality means reducing load-bearing strength. Accordingly, when the front-end squats, the weight of the vehicle shifts forward which reduces the amount of traction on the rear tires. Not only that, too much weight on the front end can throw the steering out and damage the suspension.
Over the years, suspensions for pickups have evolved. The rear suspension on the RAM 1500 has bid farewell to the leaf spring in favor of a coil spring. Consequently, when the rear end squats, the weight of the vehicle shifts backward, reducing the amount of traction on the front tires and impacting steering ability. Not only that, too much weight on the rear suspension can cause instability, such as roll and sway. Needless to say, this instability is dangerous and will require your customer to slow down.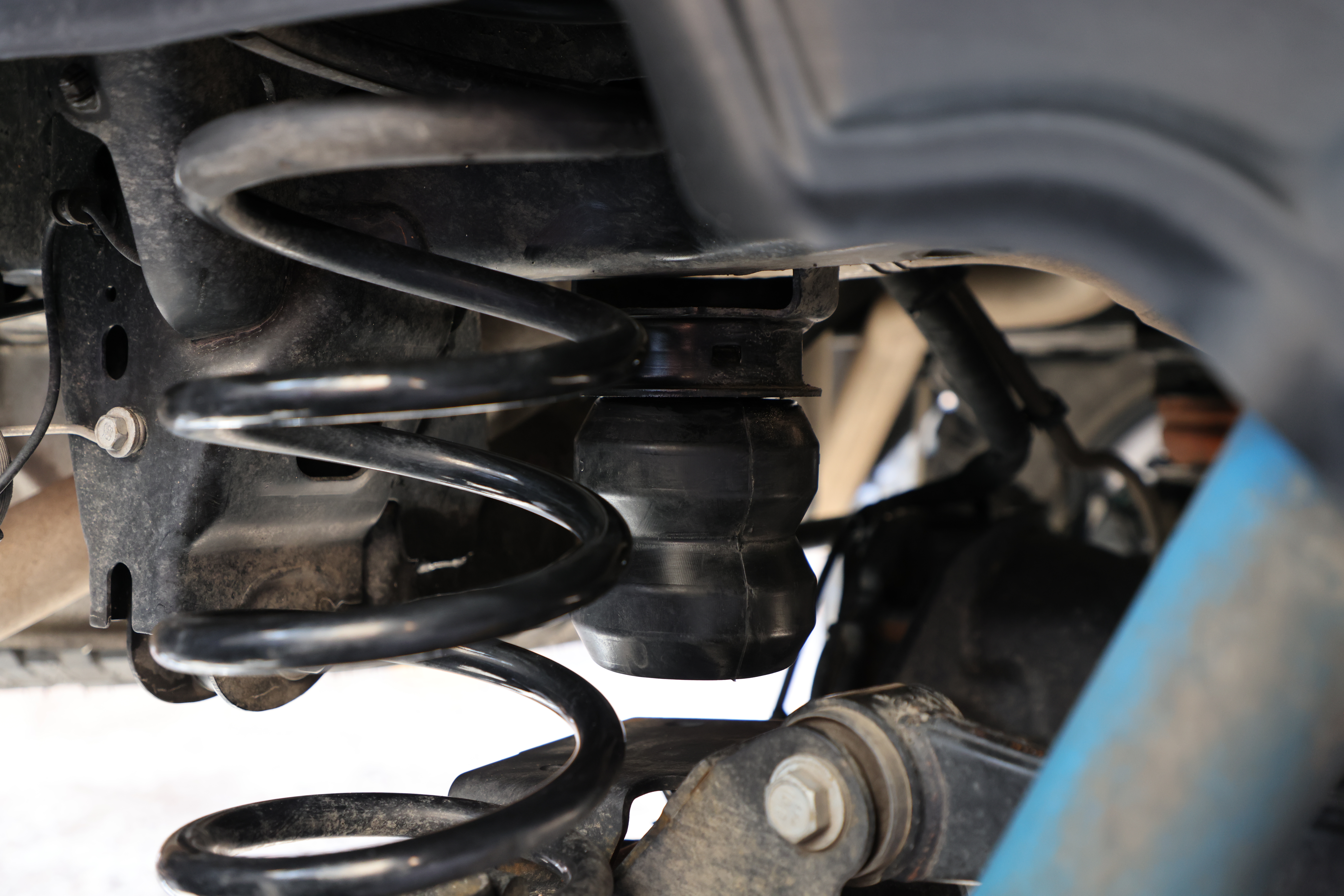 The Solution:
In a perfect world, there would be no such thing as a suspension that squats. But in the real world, we've grown used to watching the front-end of our pickups squat under the weight of a plow or heavy aftermarket steel bumper. And we fully expect the rear-end to sag when customers hook up a heavy trailer.
But it doesn't have to be that way. Timbren Industries believes that each problem contains the seed of an effective solution. Timbren SES (Suspension Enhancement Systems) kits are designed to make suspensions work better by addressing the miseries associated with the above-mentioned problems.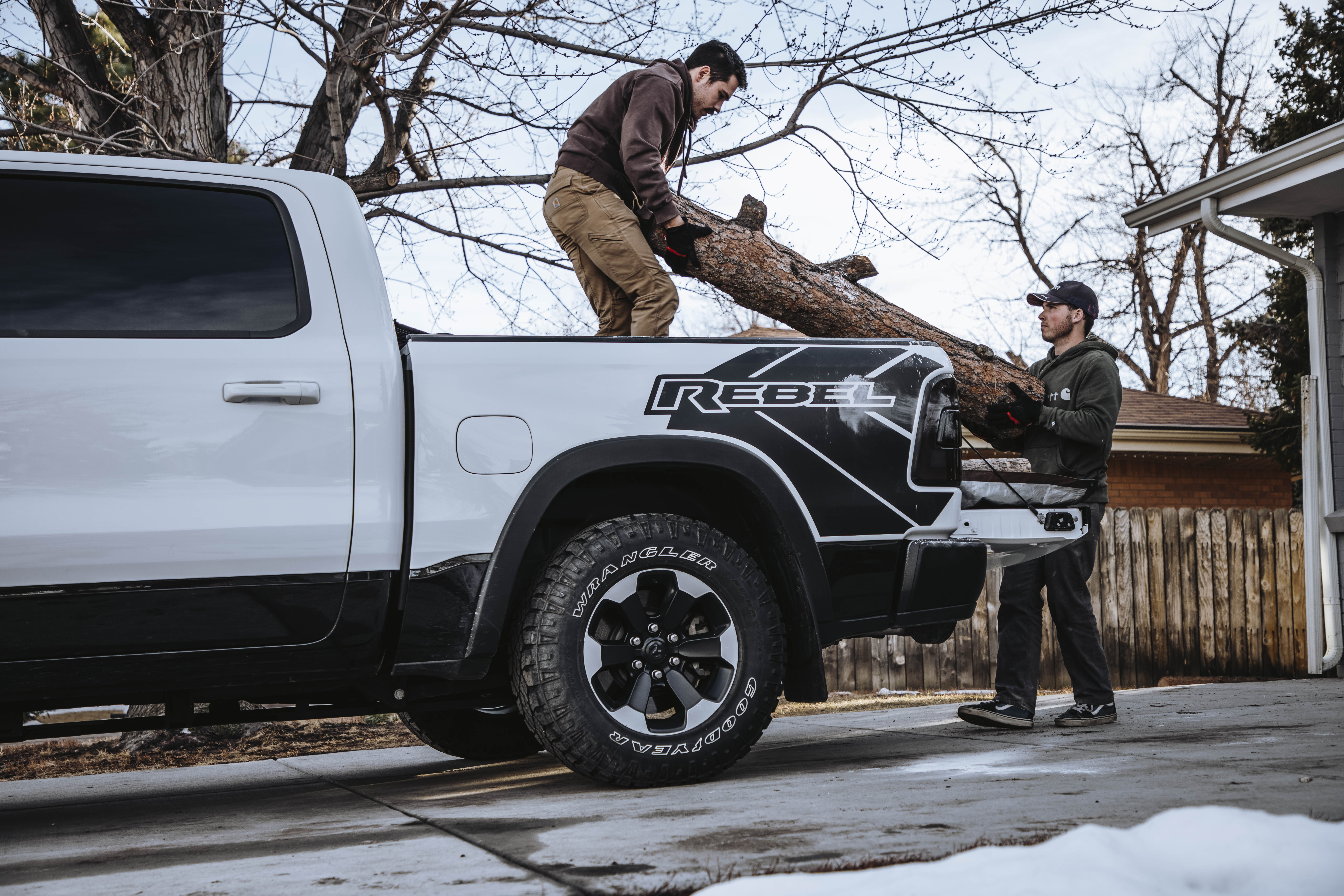 1. Load leveling
Timbren SES products will keep your customers pickup truck level even under the heaviest loads. Why? Because of the progressive spring rate found in each SES kit. As the load increases, so does the resistance of the SES kit. This is a characteristic that is unique to Timbren SES products.
2. Smoothness
Unlike air ride suspensions that require an additional shock absorber, Timbren SES kits absorb road shock while under load, allowing the existing shock absorber to deliver a ride that is soft and smooth.
3. Strength & reliability
There's a reason why Timbren products come with a Lifetime Warranty. It's because Timbren SES kits are "stronger than steel, and more reliable than air." Once again, the progressive spring rate found in each SES kit makes it possible to carry far more than steel helpers, like an add-a-leaf product.
Timbren SES kits can provide your customer's RAM 1500 Regular Cab with up to an additional 6,000 lbs. of carrying capacity and their RAM 1500 Crew Cab & Quad Cab with up to an additional 8,600 lbs. of carrying capacity.*
The strength and simplicity of Timbren SES kits provides your customer with a suspension system that requires zero maintenance. Unlike an air bag setup, a Timbren SES kit has no air fittings, hoses or compressors that increase the likelihood of system failure. This also translates to an easier installation. Most SES kits can be installed in less than 20 minutes.
To see just how durable Timbren SES kits are, check out this YouTube video!
*Even though an SES kit adds additional carrying capacity, do not exceed the GVWR set by the manufacturer.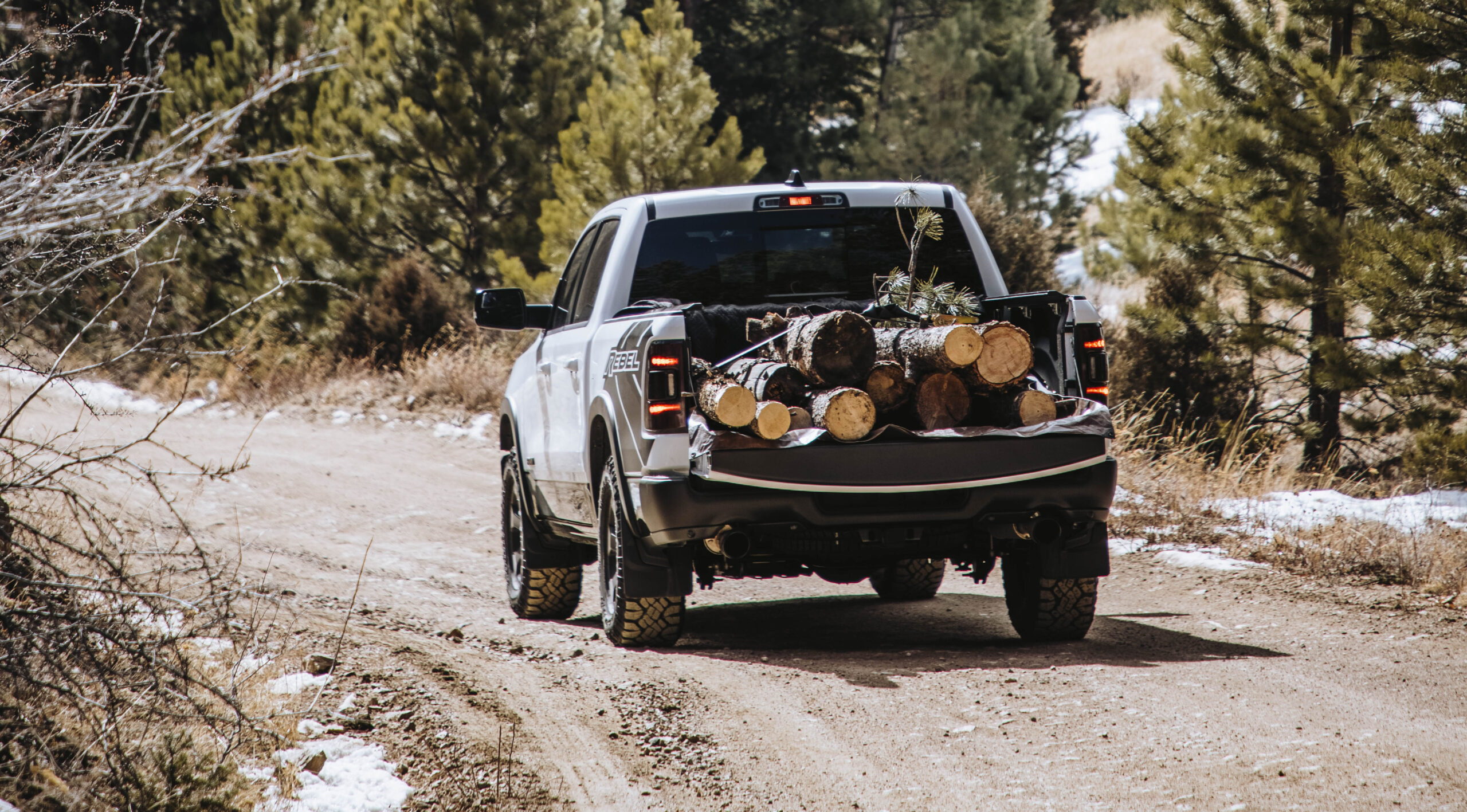 As you can see, if your customer uses the RAM 1500 as their go-to work truck or tow vehicle, they're going to need the best helper spring on the market, with the best results and the best warranty.
Remember: A helper spring with the unique combination of strength, stability, smoothness and reliability under load is the key to your complete driving satisfaction… And it's only available with Timbren SES upgrades.
---
About This Sponsored Content
Timbren Industries began with the premise that suspensions could and should work better. In 1968, Timbren introduced Aeon rubber springs and started manufacturing SES (Suspension Enhancement System) suspension upgrade kits. Without question, Timbren has demonstrated leadership in the development of rubber spring technology. After many years of continuous experimentation and innovation, the dedicated people at Timbren have gained – through practical experience – a thorough understanding of the dynamic characteristics and properties of rubber.