Features
What if Harley Earl and Bill Mitchell Designed a Custom Car?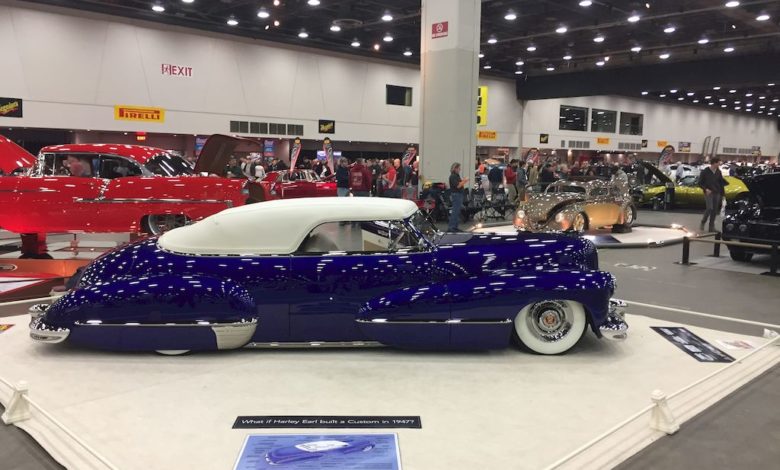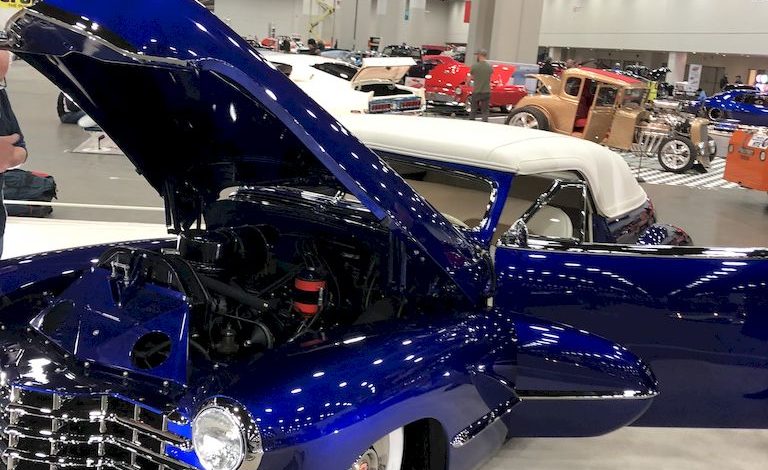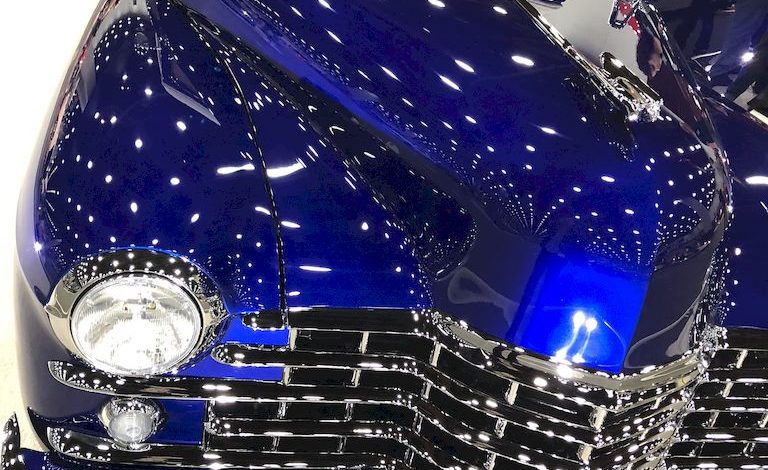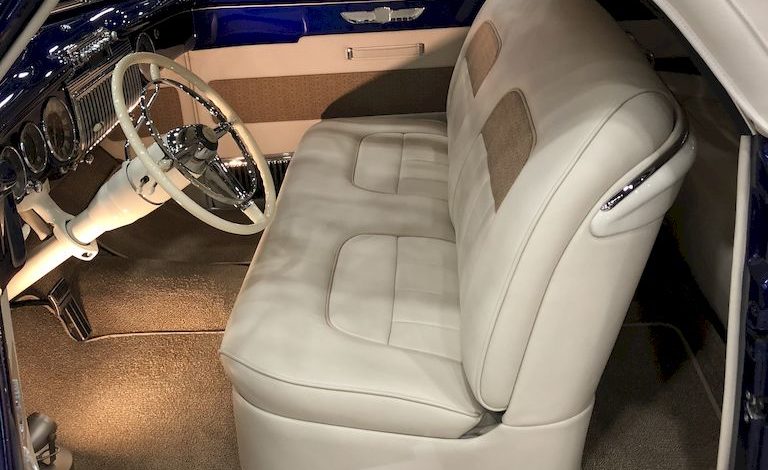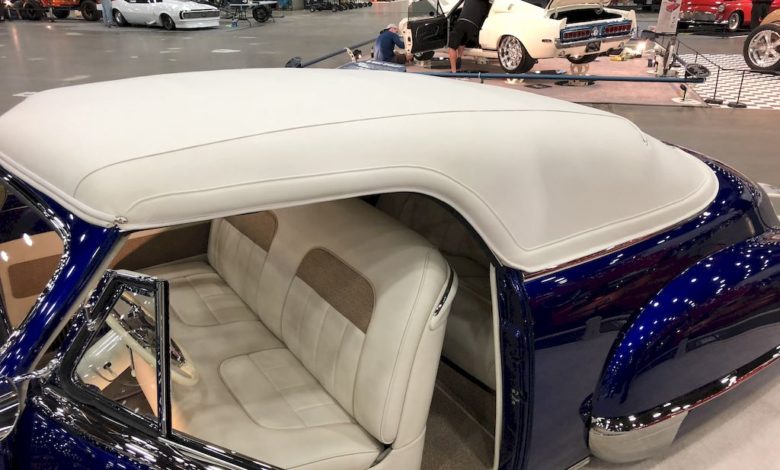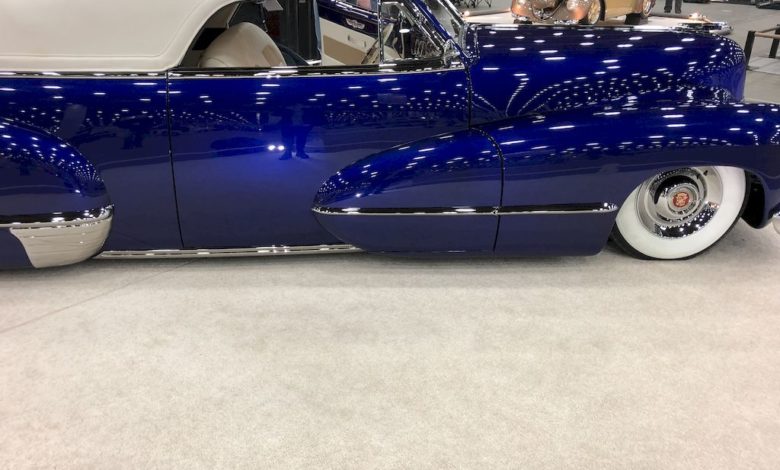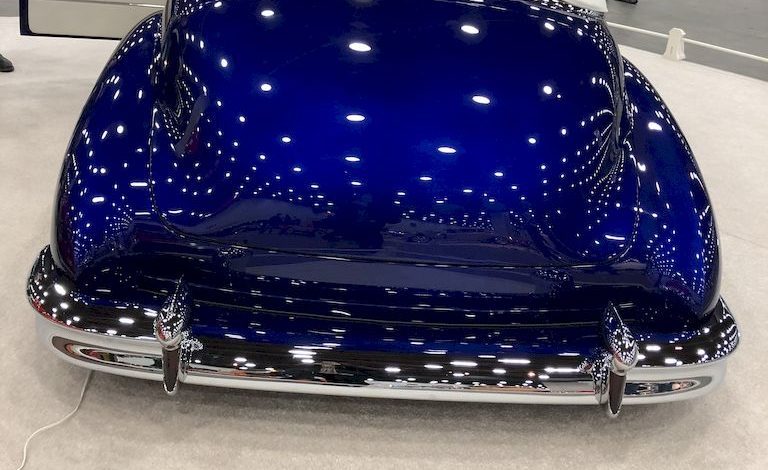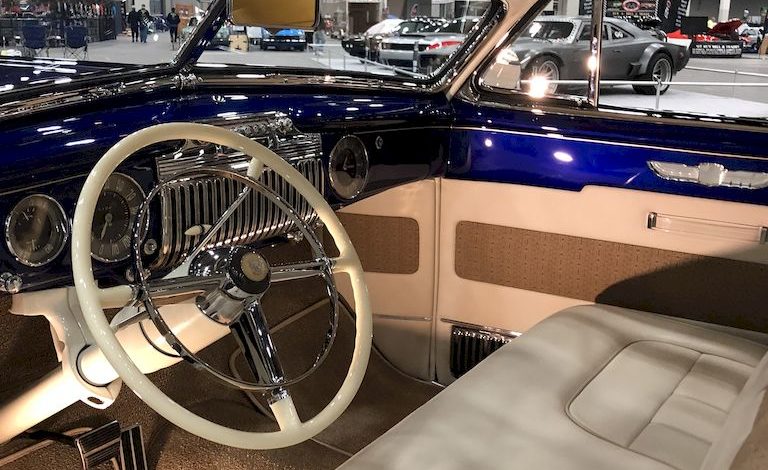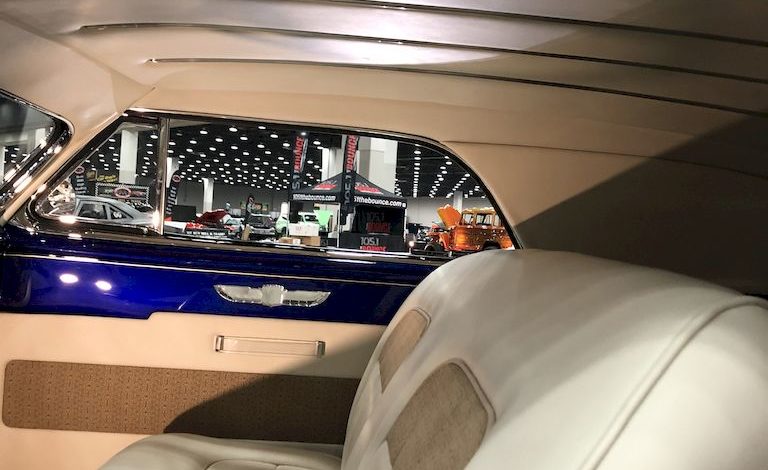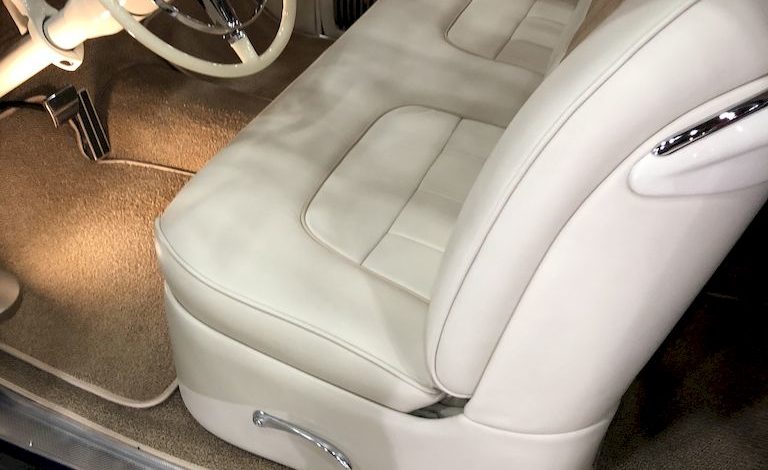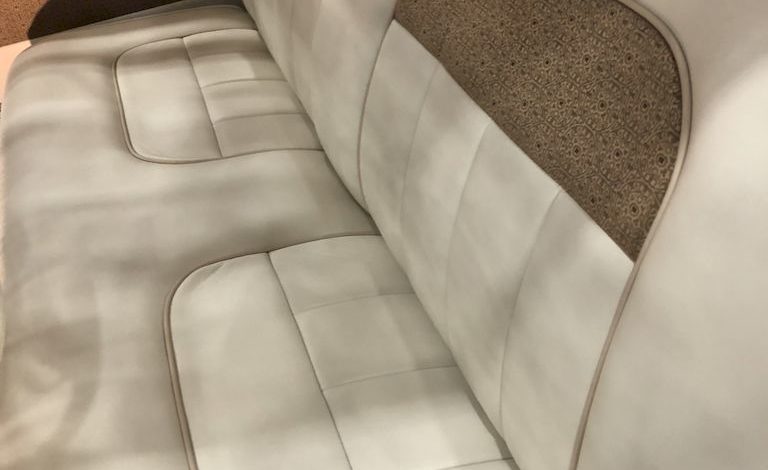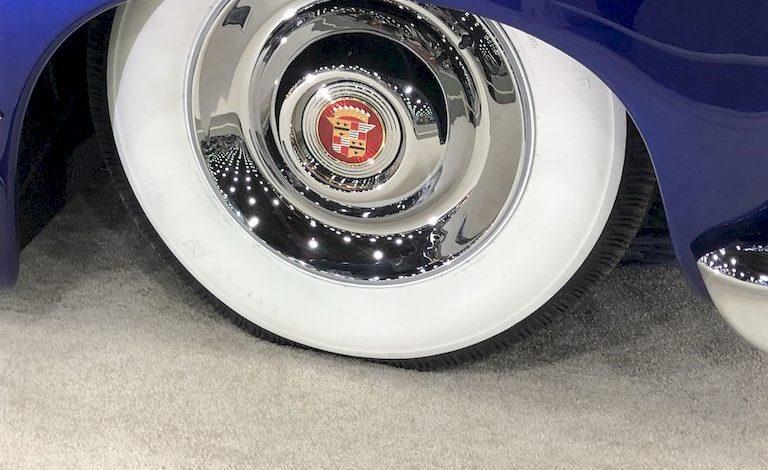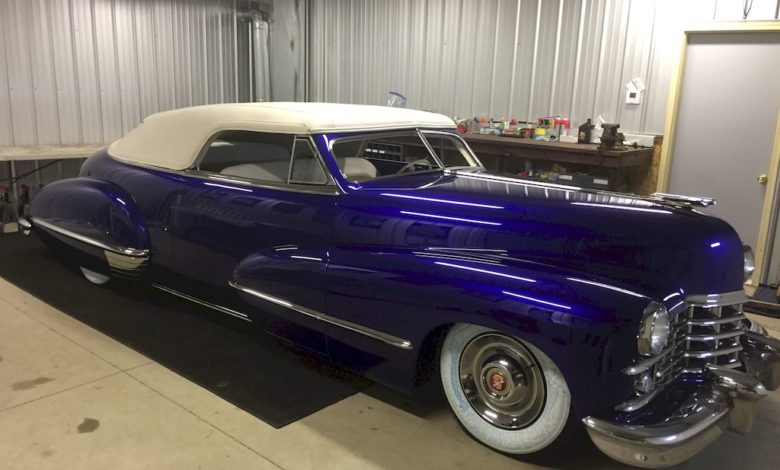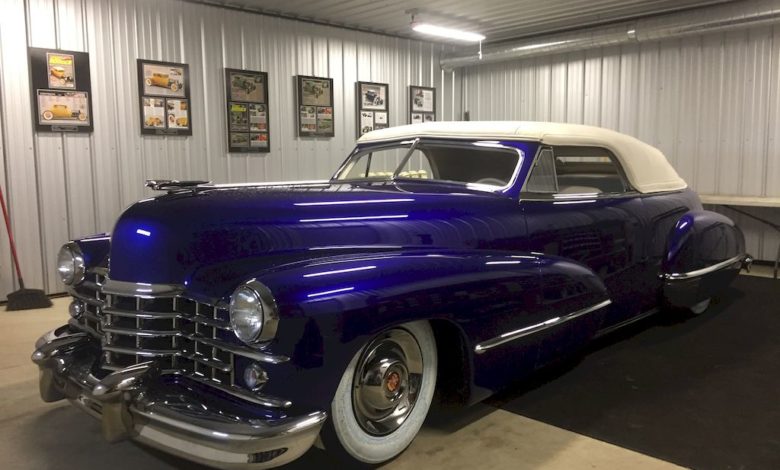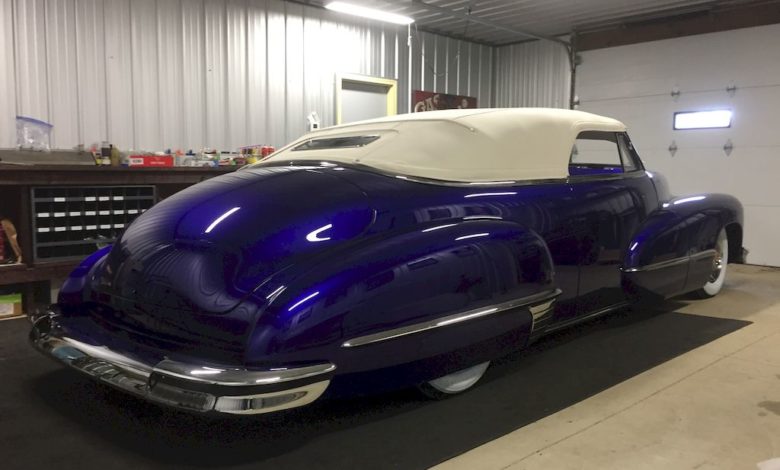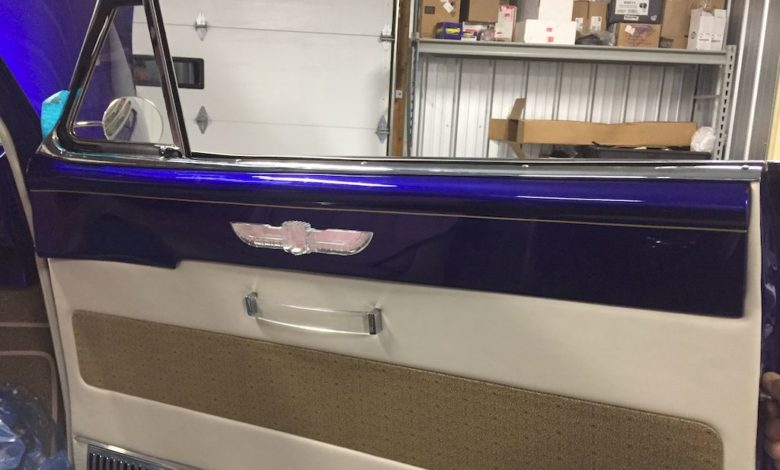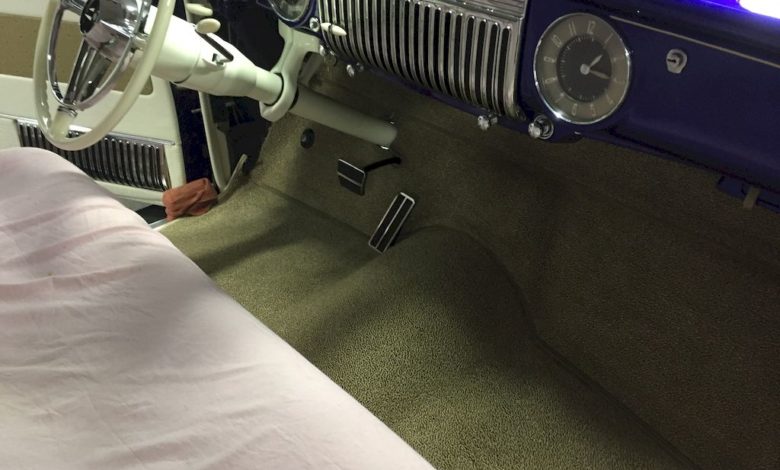 Allendale, Michigan-based Gas Axe Garage this past weekend revealed the Kevin Anderson-owned and designed Crystal Cadillac at the 66th Detroit Autorama.
Crystal Cadillac was built on the premise of a question: What if GM greats, Harley Earl and Bill Mitchell, designed a Custom Car? The '47 Cadillac has undergone an extraordinary transformation from a 47,000 mile, museum-kept, four-door sedan, to a two-door, candy-coated, Carson-topped coupe.
The Haartz Corp. supplied its Stayfast material for the Carson-style top, which is oyster colored and accurate to the time period.
"It's quite a build," said Mike Boerema of Gax Axe Garage. "Kevin found an original owner, a massive parade car that is now a beautiful chrome, candy and leather, traditional custom car. It's very reminiscent of those built in the golden age of customs."
Steeped in thousands of hours of fabric & leather research and dozens and dozens of labor intensive modifications, the Cadillac is a testament to attention to detail.
"Lead crystal Cadillac badges (from the original art deco trunk badge) were cast, polished, and placed in the car's interior to add an air of sophistication and class. Add the 16 hides of leather—for interior, headliner and trunk—and rare late '40s Cadillac upholstery cloth door insets, and you're just getting a hint of the total package," Boerema added.
The car features the original 346 Cadillac Flathead V-8, as well as the original transmission and differential.
"The 'Crystal Cadillac' is a unique tribute to the authentic styling of Harley Earl and Bill Mitchell, and we are pleased to be a part of it," said Eric Haartz, CEO of The Haartz Corp. "Stayfast is commonly used for simulated convertible tops, or simcon tops as they are commonly referred. The craftsmanship and detail in the leather and fabric throughout the entire vehicle really showcases how important it is to maintain OEM-quality materials for projects of this caliber."
Support for the build also was provided by Valspar/House of Kolor, GST Auto Leather, Jon Wright's CustomChrome Plating, Meguiar's, Kelsey/Goodyear Tire, Custom Autosound and KICKER Audio.
The custom 1947 Cadillac will appear March 24-25 at the GoodGuys Rod & Custom All American Get Together in Pleasanton, California.
The Finer Details
Crystal Cadillac's body prep and paint work was done by Gary Brown from Brown's Metal Mods out of Port Leyden, New York. The Chrome plating was completed by Jon Wright's Custom Chrome Plating based in Grafton, Ohio. The upholstery was done by Joe Bukrey from Buckskinz, based in Grand Rapids, Michigan.
Other customizations and details of the ride include:
From roofline to roofline, the '47 has been lowered 17 inches, including a 5-inch chop
Four-door conversion to a two-door, included changing to larger doors, moving "B" posts, cutting back the door's length by 7 inches and welding it back up
Door handles, side emblems, antenna were all been removed
Hood ornamentation nosed, trunk shaved
Cat walk between deck lid and top extended into car cabin 3-1/2 inches
Rear skirts extended down, stainless stone guard extended to match
Rear taillights removed
Rear bumperettes now contain taillight lenses
Front and rear bumpers re-chromed
Side spears re-chromed
Rear fenders welded to body
Front pontoons welded to doors
Handmade door frames and vent windows fashioned to mirror that of a convertible
All stainless belt trim, window trim, vent window assemblies chrome plated
'49 Ford rear lights moved under headlights (to mirror body work around headlights)
Grille (including existing chrome work and stainless) entirely re-chromed
Haartz cloth oyster colored, time period correct Carson-styled top
Custom mixed House of Kolor Crystal Blue
Custom designed interior including extensive leather throughout
One-off lead crystal Cadillac emblems sunken in door garnish moldings, made from custom-made molds
GM tilt column
Reduced size of original steering wheel and horn ring
Conversion from 6-volt to 12-volt electricity
Repurposed dash speaker grilles, modified to fit lower door for speakers
Owner-designed leather upholstery throughout, including leather inside roof header and trunk
Extensive 1500 watt KICKER sound system installed
Freshened up with all new or NOS updates
1957 Chevrolet power steering pump mounted on custom bracket with custom-made pulley and bracket to allow ease of steering
Extensive suspension work involved installing air suspension and four-link in rear