Features
Volkswagen Introduces Taos Basecamp Concept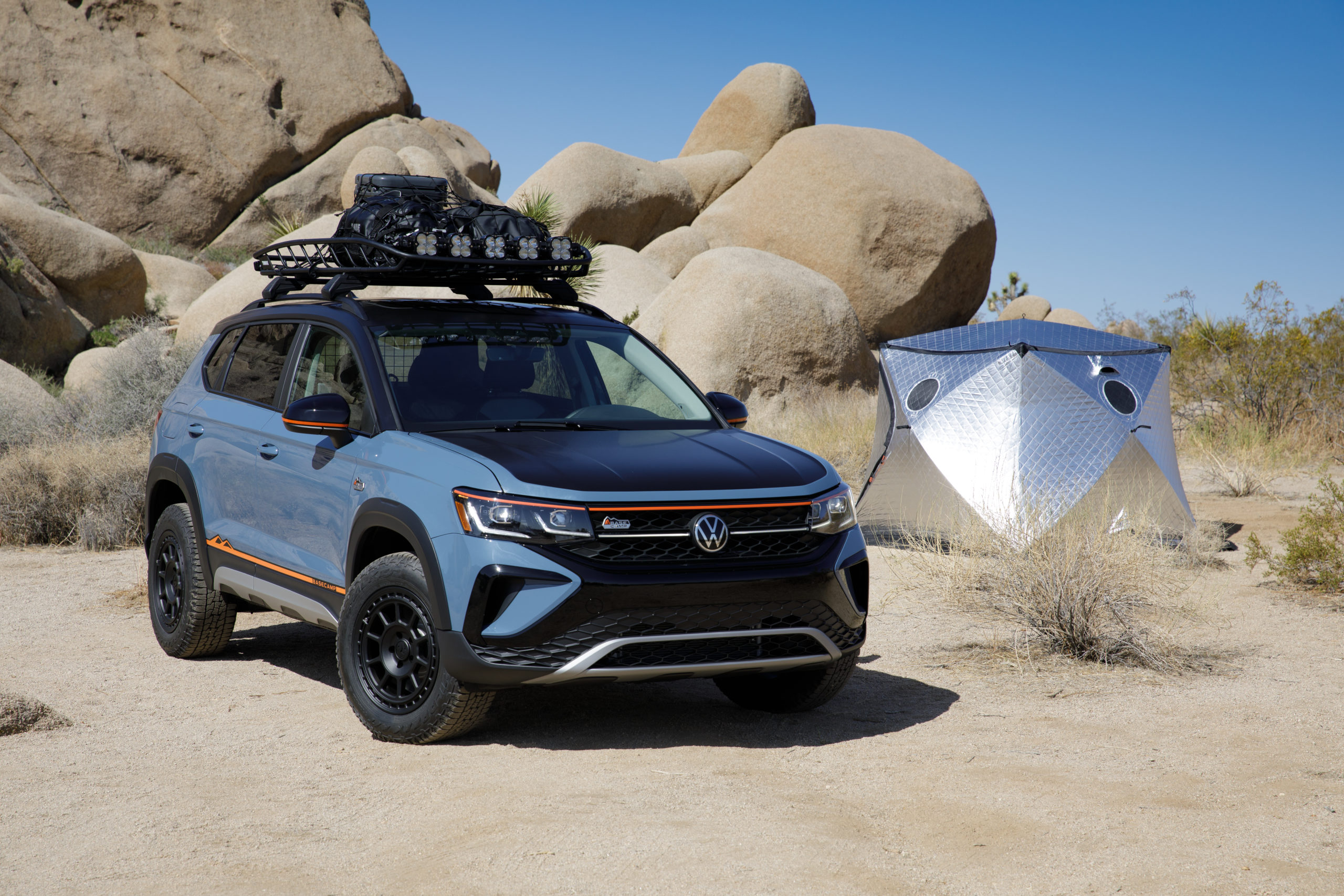 Volkswagen has created a one-of-a-kind concept build that highlights the adaptability and adventurous style of the new Taos compact SUV, the company announced.
The Taos Basecamp Concept was conceived by the Volkswagen Design Team in Oxnard, California, and incorporates fender flares, all-terrain wheels and tires, and a new color scheme.
"The Taos is a great compact SUV from the start," says Reto Brun, Director of the Volkswagen Design Center California. "Following the design strategy we established with the 2019 Atlas Basecamp Concept, the Taos Basecamp Concept is refinished in Waimea blue paint with gloss black trim elements and a matte black hood and roof. Orange accents in the Basecamp badges, mirror caps and side decals were incorporated to punctuate the Basecamp design identity."
The modifications for the Taos Basecamp Concept were designed for those who want to travel off the beaten road, the designers said. Upgrades include a raised suspension from H&R Special Springs LP, custom Traverse MX wheels by fifteen52 wrapped in 225/65R17 Falken Wildpeak A/T Trail tires and a custom Thule Canyon XT roof basket with integrated off-road LED lighting from Baja Designs. Its interior has been modified with a custom cargo divider supplied by Polytec Group to allow the driver the ability to store away their key sporting accessories, including ropes and carabiners.
"Many are venturing into the great outdoors and require vehicles with the innovations to accommodate their active lifestyles," says Robert Gal, Senior Manager of Performance and Accessories at Volkswagen of America.
It also features several elements of the future Taos Basecamp production styling package. These enhancements include front and rear fender flares with integrated splashguards, lower door skid plates, and a one-of-a-kind Basecamp badge designed to be displayed on the car's front grille. The badge and other styling package components were manufactured and provided by Air Design.